After a day and a half of high octane drama that captivated the audiences of the entire country, two legislators including a minister of West Bengal Firhad Hakim and four other members of Parliament left for Kolkata Friday morning by a Spicejet flight.
Also read: Assam: Push and shove between TMC leaders and police at Kumbhirgram airport
Two other MPs, Arpita Ghosh and Mamata Bala Thakur would leave for New Delhi in the afternoon at 2:20 PM by a Jet Airways flight.
However, before allowing them to board the flights a bail bond were also signed from these Trinamool Congress (TMC) leaders in presence of DIG Southern Range Devraj Upadhyay and Deputy Commissioner of Cachar, Dr S Lakhsmanan.
While, keeping an hawk's eye over who goes in and comes out on Friday morning from Silchar's Kumbhirgram airport, Northeast Now caught hold of BJP leader and state spokesperson of this party, Dr Rajdeep Roy, who said, "we have witnessed nothing less than a drama. Our party's stand is very clear, we don't want such nonsense to happen when the NRC process is on. I appreciate the firm stand by the district administration and the State Government in not allowing them to step out of the airport. Even my leader Lal Krishna Advani had to face a similar ordeal in 1992 in Bihar."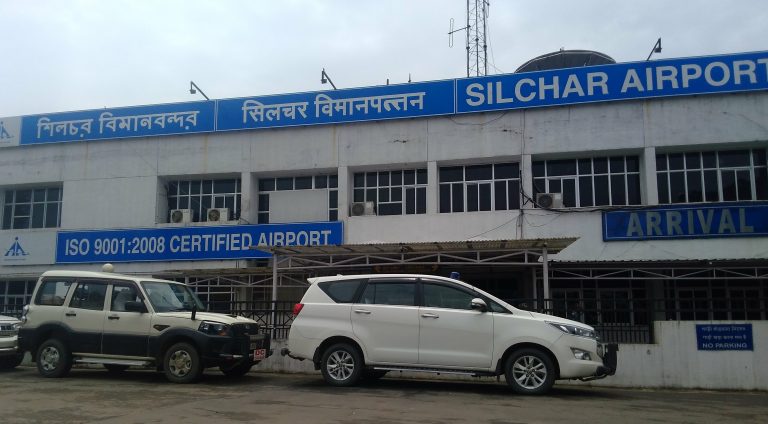 Last night when the district administration requested the TMC delegation to go to Silchar's NIT guest house to take rest, all the TMC members of Parliament and legislators declined and stayed back at the airport as a mark of protest, albeit, a call from their Chief Minister Mamata Banerjee which bolstered them to do so.
ADGP (Law and Order) Mukesh Agarwal is also monitoring the whole situation for which security arrangements have not been relaxed.
Only after the departure of the remaining two members of Parliament in the afternoon, the guard would be loosened, informed a senior police official.
However, the flight in which these two MPs are travelling, would touch down at Guwahati before it's onward journey to New Delhi, but none of these two MPs would be allowed to step down in Guwahati, informed sources.