Assam Pradesh Congress Committee (APCC) president and Rajya Sabha MP Ripun Bora, other APCC office-bearers including former Minister Rakibul Hussain slammed the Bharatiya Janata Party (BJP) over the new Assam Panchayat (Amendment) Bill 2018 that has recently been introduced in the Assam Assembly.
Ripun Bora was addressing a party workers rally under the Sipajhar Block Congress Committee at Sipajhar in Darrang district on Tuesday which was organized to boost the morale of the grassroot level party workers as a part of the preparation for the Panchayat elections.
Addressing party leaders and workers of 25 Gaon Panchayats (GPs) under Sipajhar Block in Darrang district, the APCC chief termed the new Bill to fix a definite academic qualification for contesting candidates in the Panchayat polls as an anti-public agenda of the BJP-led State government.
"In a country where MPs and MLAs have no academic bar, how there can be any bar for the Panchayat representatives. It is an evil design of the BJP to restrict the common rural people to participate in the Panchayati Raj system," said APCC chief Bora.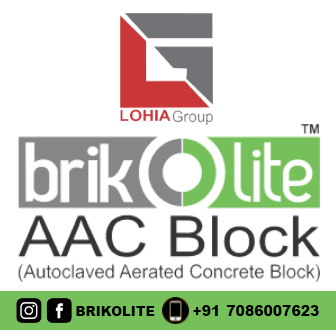 Bora also urged upon the party workers to create public opinion against the false promises of the present BJP-led State government in their last two-year tenure of rule.
However, the APCC chief hardly mentioned anything about the issue of alleged inaction by the Bharatiya Janata Party-led government in the multi-crore scam in Darrang Zila Parishad brought to light by its party leader and ZP President Dipali Deka.  The meet, presided over by Ismail Ali, President of Sipajhar Block Congress Committee, was also attended by former MP Dwijen Sarma, former Minister Basanta Das, MLA Ilias Ali among others.
Later while talking to media, Ripun Bora surprisingly didn't mention about any disciplinary action against Hemanta Kr Deka, a member of Darrang Zila Parishad and a party General Secretary of the Darrang District Committee who along with the All India United Democratic Front (AIUDF), BJP and Asom Gana Parishad (AGP) members of the Panchayat body raised 'no confidence' motion against its President Dipali Deka, who has been firmly dealing with the alleged corrupt practices in permanent settlement of markets under the alleged patronage of CEO, Adhar Bhuya and four of the members of their opposition parties.
It may be mentioned that the APCC recently suspended its senior party leader Anil Raza on charges of being involved in anti-party activities. But in contrary, APCC chief reportedly maintained a soft corner for Hemanta Kr Deka. Even after being reported about the anti-party activities by the district general secretary on February 21 last, the State party president is yet to serve a show-cause notice to the party leader.