Assam Chief Minister Sarbananda Sonowal presented Bir Raghav Moran Award to folklorist and eminent social worker Sukhidhar Dohutia at a function held Srimanta Sankardeva International Auditorium in Srimanta Sankardeva Kalakshetra here on Monday.
The award consists of a memento, a sarai, angabastra and a cheque worth Rs. 2 lakh.
Speaking on the occasion, Chief Minister Sonowal said Bir Raghav Moran was a patriot and hero who put in selfless services to fulfill the aims and aspirations of the people belonging to working class. Terming that 'work is worship', Sonowal said that Raghav Moran showcasing his intent to grit and diligence organized everybody and plunged into noble purpose of life.
The CM at the same time urged upon the younger generation to emulate the deeds and vision of Raghav Moran and dedicate themselves to the development of the State. Sonowal also said that Assam is full of possibilities and prosperities and utilizing these possibilities and prosperities Assam can be launched in the stronger growth trajectory.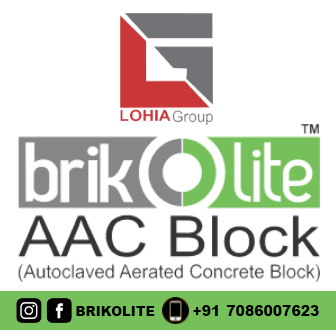 Sukhidhar Dohutia set a glaring example of diligence and discipline and not only for the people belonging to Moran community, he set the growth trajectory of the state on a new high pedestal. Chief Minister Sonowal also said that the present State government has taken certain pragmatic steps for the equal development of all sections of the people of the State.
Giving this objective a paramount importance, State government has adopted programmes like 'Sohodor'. Terming Raghav Moran an epitome of discipline and diligence, Sonowal said that the rich language and culture of Moran community are the reflections of the democratic movement of the Moran community.
He also reiterated his government's commitment to the socio-economic and cultural development of ethnic communities of Assam. Sonowal called upon the people belonging to all communities and ethnicities to work to strengthen the bond of universal brotherhood existing in Assam.
While speaking on the occasion Minister of State for Cultural Affairs Naba Kumar Doley said that Raghav Morah was a man who thought intensely for his people. Stating that Moamoria rebellion sowed the seeds of real democracy, Doley said that the role of Raghav Moran in that rebellion put him on a higher pedestal of a warrior and organizer.
Eminent academician Dr. Srishtidhar Dutta while speaking on the occasion hailed the steps taken by Sonowal led State government like instituting awards and celebrating days in the memory and honour of different personalities belonging to different ethnicities; itself is a symbol of national integration.
He also highlighted several aspects of Bir Raghav Moran and Moamoria rebellion.
The programme organized by Directorate of Cultural Affairs also saw awardee Sukhidhar Dohutia expressing his gratitude for nominating him for such an honour.
MLAs Atul Bora, Bolin Chetia, Chairman Jyoti Chitraban Film and Television Institute Pabitra Margherita, Member Secretary of State Level Advisory Committee for Students and Youth Welfare Lakhya Konwar, Commissioner and Secretary Cultural Affairs Preetom Saikia, President, Moran Sahitya Sabha Tarun Moran, President Asom Moran Sabha Dulal Moran, President Moran Students' Union Arunjyoti Moran and a host of other dignitaries were present on the occasion.
Synchronising with occasion Chief Minister Sonowal also released a souvenir.