People from all walks life in Barak Valley paid rich tributes to 11 martyrs on Saturday. The day was observed as 'Unishe May' all over the Valley including Silchar to recall the sacrifice of 11 martyrs on May 19 in 1961.
On Saturday morning a huge rally passed through the streets of Silchar. Various socio-cultural groups of Barak Valley organized programmes in memory of the 11 martyrs on Bhasha Shahid Divas. Since morning netizens across the globe, particularly those who hail from Barak Valley, started paying tributes to the martyrs in social media. After the rally, people paid floral tributes to the memorials of 11 martyrs at Silchar Smashan Ghat.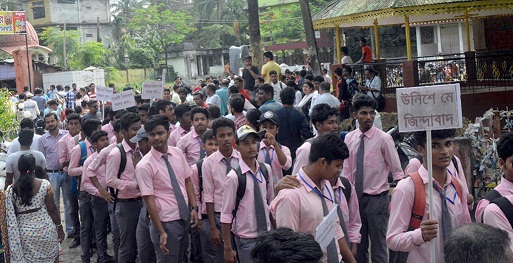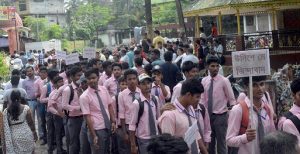 The central theme of the series of the programmes named as 'Hridaye Rabindranath, Chetanay Unish' started on May 6 and will continue till May 27.
On May 17, people of Silchar organized a grand walking – Unisher Maha Pothchola – that passed through the main roads of the town.
Cultural programmes dedicated to great poets Kazi Nazrul and Sukanta Bhattacharjee were held at Gandhi Bhawan on Saturday .
On May 19, 1961, a total of 11 youths sacrificed their lives in front of the bullets of police. They were killed during a peaceful agitation organised in the Silchar Railway Station for their mother tongue Bengali. From then, they are popularly known as 'Ekadash Shahid' or the 'Eleven Martyrs of Barak'.