The people of the commercial business hub of Udalguri district, Tangla town, Assam are facing acute problems due to the sorry state of affairs of Central Bank of India (C.B.I), Tangla branch.
The branch lacking adequate number of staffs is currently functioning with a 5-member team comprising a branch manager, assistant manager, cashier and two clerks due to which the bank officials have not been able to cater to the needs of the customers.
There are only two counters in the branch currently, one for depositing and other for withdrawal, catering to more than seven thousand customer base of the bank spread across Paneri, Bhergaon, Hattigarh, Ghagra, Harisinga as well as several other areas of the Bhergaon sub-division, as per information by inside sources of the bank.
Also read: 'Banks in NE being used as safe conduits to hide & move cash'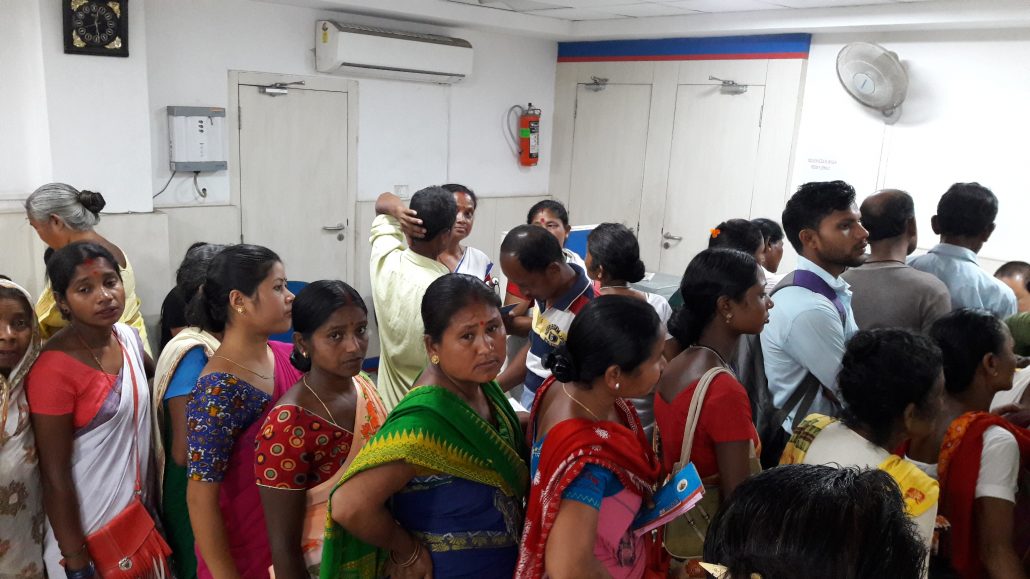 What has added to the woes of the consumers is the congested space inside the bank and non-functioning air-conditioners are giving nightmares to the customers.
The branch lacks separate counter for senior citizens, lack of proper drinking water facilities and sanitation facilities.
Customers have also alleged that the bank officials are negligent towards their duty and sought the intervention of higher authorities for providing adequate staff and better services.