As part of Indian Army's civic action programme and drive to connect with the youth, a Chirang based unit of the Red Horns Division provided football kits to women under-19 players at the remote location of Kaila Maila in BTAD region of Assam.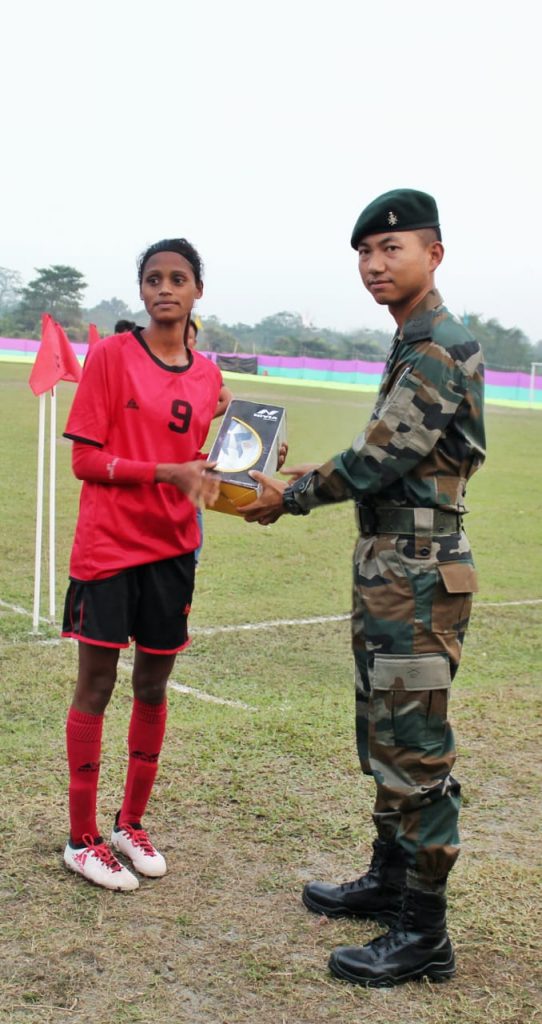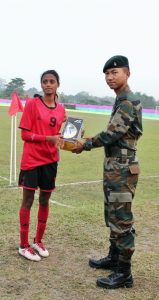 The football tournament was conducted by a local youth club in collaboration with the Army which commenced on Sunday, stated a press release issued on Tuesday.
The young players were motivated to play at higher levels considering the tournament as a starting platform. The under-equipped players were benefitted from the project taken up by the Army.
Further they were encouraged keeping in mind that maximum numbers of women players in the national team are from the north-eastern states.
World Toilet Day observed: World Toilet Awareness day is observed on November 19 every year.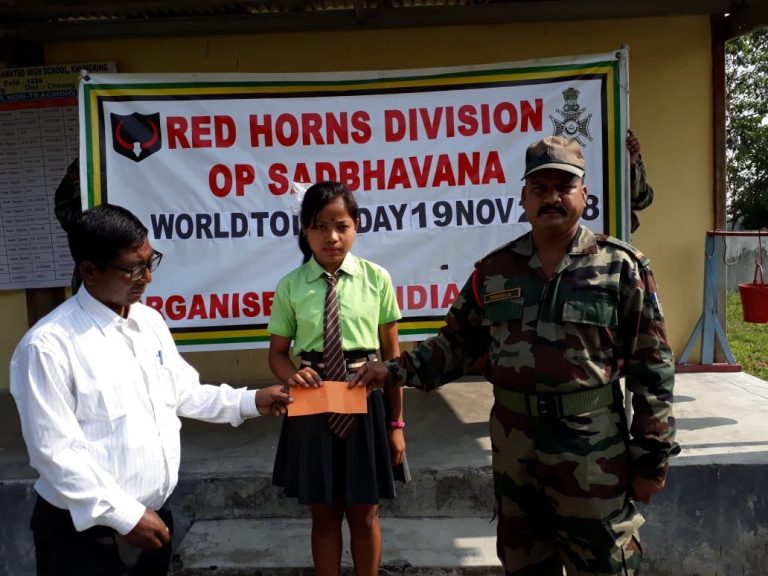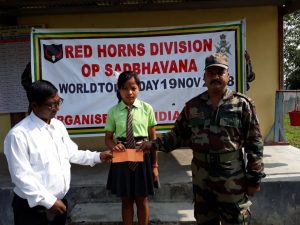 On October 2, 2014, Prime Minister Narendra Modi, on the occasion Gandhi Jayanti launched the ambitious plan, the country's cleanliness mission – Swachh Bharat Abhiyan and stressed on the construction of more toilets across the country.
In order to educate the society and to raise awareness regarding Swachh Bharat Abhiyan, a poster making competition and a rally was organized at Shantipur High School in Kokrajhar district by a unit of Red Horns Division with an aim to bring about an improvement in the general quality of life in the rural areas, by promoting cleanliness, hygiene and eliminating open defecation.
A total of 20 teachers, 200 students, 12 VCDC members and 10 gaon buras participated in the event.