In order to congratulate the students who brought laurels to the Nazir Ajmal Memorial College of Education (NAMCE) in the recently announced B Ed final Examination results 2018, Ajmal Foundation organized a felicitation programme at NAMCE campus in Hojai town of Hojai district in Assam on Sunday.
The occasion was graced by Sirajuddin Ajmal, parliamentarian and trustee of Ajmal Foundation as chief guest, while educationalist Pradip Bagchi, noted surgeon Dr Helal Choudhury, social worker Kamal Dutta and many other eminent dignitaries were present as guests.
The students were felicitated for their outstanding results along with the teachers for their enormous support and encouragement towards the students.
Notably, Hijam Heirang Leima Devi got first class first position (82.93 per cent), Tayeeba Begum got first class second position (81 per cent), Jania Yasmin Laskar got first class fourth position (79.79 per cent), Leena Devi got first class 13th position (78 per cent) and Dipanjali Devi got first class 23rd position (77.14 per cent) among 37 B Ed colleges under Gauhati University.
General manager Khasrul Islam shared the objective of Ajmal Foundation at the function.
He said, "Since education plays the most pivotal role in the progress and uplift of a community, our foundation has always prioritized this sector and left no plan untried to make educational facilities available to the marginalized and the have nots."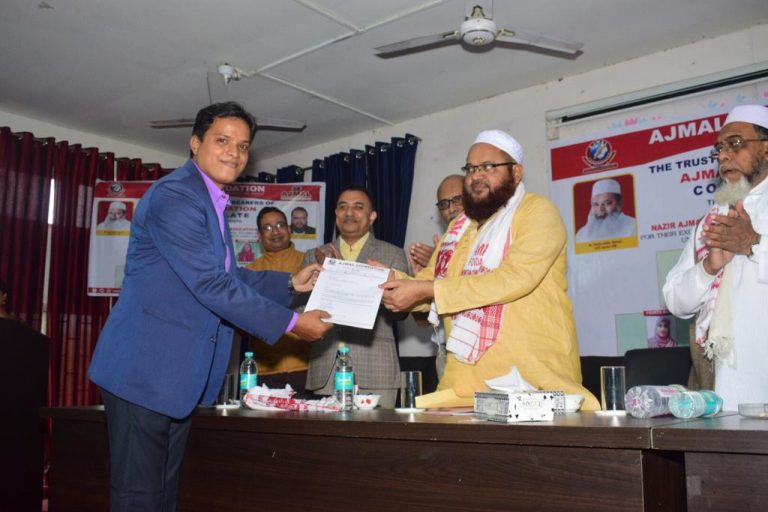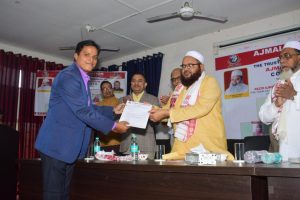 Speaking on this occasion, Sirajuddin Ajmal, parliamentarian and trustee of Ajmal Foundation congratulated all the students and teachers of  NAMCE.
He reiterated their mission "Ajmal for education, education for all."
"Our vision and target is to see Ajmal institutions to be number one in India," he added.
He further encouraged students and urged them all, to always keep their spirits high in any circumstances.
It is to be mentioned, NAMCE achieved this feat in just the third batch of students that had appeared in the final examination under the said university.
The college could exhibit 100 per cent result with 98.85 per cent first class holders which is 4.85 per cent higher as compared to the total first class holders (94 per cent) of the last year's result.