The All Arunachal Pradesh Public Transport Federation (AAPPTF) in collaboration with its federal units on Tuesday organized a mass cleanliness-cum-tree plantation drive at the Indira Gandhi Park in Itanagar.
Present on the occasion to motivate the volunteers were local legislator, Techi Kaso, ADC in-charge, Hento Karga and IMC executive engineer Tadar Tarang among others.
Interacting with the volunteers after the social service, MLA Kaso while quoting 'Swachhta Hi Seva Hai' (Cleanliness is Service) said, "Cleanliness should be initiated at home, schools, colleges, society, offices and at community level to bring a clean revolution all over the State."
Cleanliness should be taken as the first and foremost responsibility by everyone. Everyone should understand that cleanliness is as necessary as food and water, he said.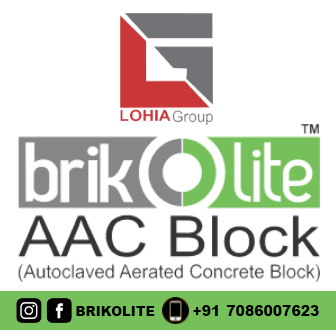 Further calling upon all the citizens of the Capital to come forward to make the city clean and green, Kaso said, "The people, especially youths should stop posting pictures of accumulated garbage in social media and instead call the IMC to clear it up."
"The pictures of garbage that we post on social media send a wrong message to the outer world. If you are really concerned about the garbage, why don't you call the municipality or the people concerned to come and clean the area? Help us so that we can help you," Kaso said.
Echoing the legislator, ADC in-charge Karga also assured the support of the administration to make the capital a clean and green zone.
He also lauded the volunteers and executive members of AAPPTF for the cleanliness initiative and appealed to the masses to support the organizations conducting such drives.
AAPPTF president Dobing Sonam said, "Social services not only benefit the community but also the individuals who partake in it."
"Cleanliness is the act of keeping our body, mind, home and surroundings neat and clean. If our surroundings are clean we can live a healthy and disease free life," Sonam said while informing that his Federation has been organizing such cleanliness drives for the last three months and they shall continue to do so in the future as well.
Sonam further appealed to all, especially the drivers of commercial vehicles, not to litter and stop others from doing so.
Event organising chairman Tagio Sonam and IMC EE Tarang also spoke and motivated the volunteers.
Members from Star Maxi Cab of Jullang, All Naharlagun Auto Welfare Association, Naharlagun-Yupia Tempo Union, All Naharlagun Tourist Taxi Union, Naharlagun Tata Mobile Welfare Association and Naharlagun Carriage Tempo Association participated in the cleanliness drive during which they cleaned the entire stretch of road that leads to the Park.
Varieties of tree saplings provided by the forest department were also planted on the day by the guests and volunteers.