A Memorandum of Understanding (MoU) has been signed between the Hindustan Aeronautics Limited (HAL) to induct Dornier 228 aircraft to the advance landing grounds (ALGs) in Arunachal Pradesh.
Confirming this, the HAL on its Twitter handle on Friday said: "A MoU was signed between HAL & Alliance Air for Deployment of HAL Do 228 aircraft to Advance Landing Ground (ALGs) of Arunachal  Pradesh by Alliance Air."
The non-pressurised Dornier 228 has a lavatory and an air-conditioned cabin which is capable of day and night operations.
The HAL website describes its 19-seater Dornier 228 as "highly versatile multi-purpose light transport aircraft… developed specifically to meet the manifold requirements of utility and commuter transport, third level services and air-taxi operations, coast guard duties and maritime surveillance" apart from air ambulances.
The Indian Air Force (IAF) has made 8 advanced landing grounds in Arunachal Pradesh till date with a cost of Rs 720 crore.
A MoU was signed between HAL & Alliance Air for Deployment of HAL Do 228 aircraft to Advance Landing Ground (ALGs) of Arunachal Pradesh by Alliance Air.@drajaykumar_ias @DefProdnIndia @PTI_News @ANI @SpokespersonMoD @AeroIndiashow @gopalsutar @allianceair pic.twitter.com/cfO6bujF0S

— HAL (@HALHQBLR) February 5, 2021
In Arunachal Pradesh, there are advance landing grounds in Vijaynagar, Ziro, Aalo, Pasighat, Tawang, Mechuka, Walong and Tuting.
On Friday, Light Utility Helicopter (LUH) received the initial operational clearance for the Indian Army from Centre for Military Airworthiness and Certification (CEMILAC) in presence of defence minister Rajnath Singh during the Aero India 2021 at Air Force Station Yehalanka in Bengaluru.
Hindustan Aeronautics Limited (HAL) chairman and managing director R Madhavan said the thrust is being given by HAL for indigenous R&D programmes towards self-reliance and enhancing operational effectiveness of the armed forces.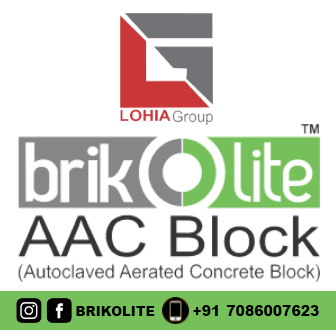 Director (Engineering and R&D) Arup Chatterjee said the performance of the basic helicopter in all terrains and under all weather conditions is satisfactory.
HAL is currently in the phase of integrating and flight-testing mission role equipment on LUH.
It is fully geared up to fulfil the requirements of the customers in time bound manner
The LUH is a three-ton class new generation single engine helicopter indigenously designed and developed by Rotary Wing Research and Design Centre of HAL with features suitable for operations in the diverse operating conditions unique to India.
The LUH will replace the ageing fleet of Cheetah/Chetak helicopters operated by the Services.