The entire students' community of Arunachal Pradesh on Monday  joined hands in expressing solidarity with the students of North Eastern Regional Institute of Science and Technology (NERIST).
Meanwhile, the indefinite protest led by the Students' Union of NERIST (SUN) against the delay in appointment of a regular director by the Ministry of Human Resource Development (MHRD) entered its seventh day on Tuesday.
Notably, students boycotted classes on Monday in all government and private higher education institutions supporting the shutdown call by the All Arunachal Pradesh Students' Union (AAPSU).
Prominent institutions like the Dera Natung Government College, Rajiv Gandhi University, Rajiv Gandhi Government Polytechnic, Don Bosco College and several others showed their solidarity with the NERIST and closed down the institutes on Monday.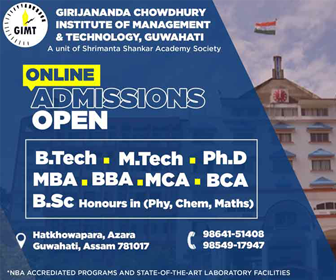 Students in large numbers at West Kameng, Tawang, Lower Dibang Valley, Namsai, Changlang, West Siang and East Siang districts among several other districts, took to the streets
Earlier, Minister of state for Home Affairs, Kiren Rijiju said that he had a meeting with Home Minister Rajnath Singh regarding the appointment of a regular Director.
Rijiju also appealed to the students, especially those on hunger strike to call off their protest and resume their classes.
However, the protesting students have rejected his appeal outright.
Meanwhile, eight PhD scholars have joined in the relay hunger strike, along with other volunteering students.
The students have, however put on hold its decision to launch national highway blockade programme from Tuesday because of the on-going CBSE examinations.
The prestigious institute of technical education in the entire north-eastern region which is in its 34th year has been functioning without a regular director since October, 2014.