The three-day first ever Arunachal Literature Festival, participated by 54 eminent writers, poets, authors and publishers from across India and abroad besides budding writers from the State, concluded with promises to promote regional literature and greater platforms for emerging local poets and writers at DK Convention Centre here on Friday.
Attending the concluding ceremony, Gen (Retd) J.J. Singh, who was former Governor said the event should help litterateur of the State to grow from strength to strength in the years to come.
Terming his arrival as homecoming, Singh said that development is going on at a fast pace in this region and he was elated that the hall that was in design and drawing stage during his days has blossomed into a full-fledged centre now.
"The clean, green and plastic-free Arunachal should be carried forward to maintain this eco-friendly beautiful State," he said.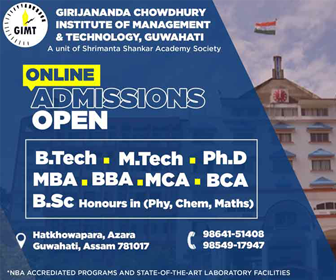 Acclaimed British writer, Mark Tully said that he was overwhelmed by the fascinating literature and culture to come out as motivating and unifying factor for budding writers to carve a niche for themselves in the literary world.
"The discussions in the event should come in handy to draw and formulate plans for the future," he said.
Tully had a close interaction with writer Moji Riba, Associate Professor RGU and Director CCRD, on key issues such as freedom of speech, role of television and newspapers, interface with the people of the North East.
In his key note address, award-winning noted writer Y.D. Thongchi and President of Arunachal Literature Society said that there has been a drought in literary activities for more than a decade barring few writers in Assamese in the NEFA days.
The interest shown by the present government and awareness campaign launched by the APLS has been instrumental in bringing about this first-ever festival and appealed one and all to bear with lacunae that might have crop up in organising it.
Briefing about the activities at the festival, IPR Special Secretary Himangshu Gupta said that the enriching technical session on a wide range of subjects has exposed emerging literary trend in this region to make it a national movement in the long run.