In the ensuing Lok Sabha polls 2019, there are five candidates in fray for the Arunachal East parliamentary seat, which is one of the two seats in Arunachal Pradesh.
While the Indian National Congress (INC) has won the seat for 7 times out of 11 occasions, the BJP and Arunachal Congress won the seat for once each and Independent candidates won for two times.
According to information, in the ensuing polls to be held on April 11, the contest will be among three candidates – Congress' James Lowangcha Wanglat, Arunachal BJP president Tapir Gao and youth leader 47-year-old Mongol Yomso from the People's Party of Arunachal (PPA).
While 69-year-old Wanglat is a former minister of Arunachal Pradesh, 54-year-old Gao served the constituency for one term and Yomso has recently gained popularity as a youth leader.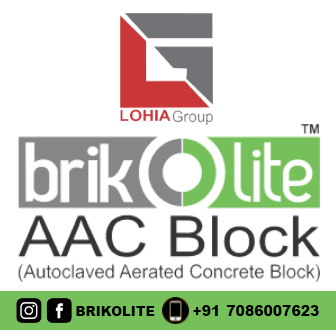 The two other candidates are Bandey Mili from Janata Dal (Secular) and C.C. Singpho (Independent).
Wanglat is from Khonsa in Tirap district, Yomso from Pasighat in East Siang district, Tapir Gao is from Rupsin at Pasighat, Mili is from Anini in Dibang Valley district and Singpho is from Diyung in Changlang district.
Arunachal East Lok Sabha constituency comprises 27 Assembly segments including Tuting Yingkiong, Pangin, Pasighat East, Pasighat West, Nari-Koyu, Mariyang-Geku, Mebo, Anini, Roing, Tezu, Dambuk, Hayuliang, Namsai, Lekang, Bordumsa-Diyum, Chowkam, Miao, Nampong, Changlang North, Changlang South, Namsang, Khonsa East, Borduria-Bagapani, Khonsa West, Kanubari, Pongchou-Wakka and Longding-Pumao.
The constituency covers eight districts including East Siang, Dibang Valley, Upper Siang, Valley, Lohit, Anjaw, Lower Dibang, Tirap and Changlang.
In the maiden parliamentary polls in 1977, the electors of the constituency chose no candidate from any political party and voted Independent candidate Bakin Pertin to power.
In 1980, Sobeng Tayeng from the INC won the seat and the party continued to win the seat for three consecutive terms.
However, in 1984, the INC replaced then sitting MP Tayeng with Wangpha Lowang.
In 1989, the party again sought replacement of the sitting MP and fielded Laeta Umbrey, who came out victorious. He again contested the general elections from the seat on Congress ticket and elected to the Lower House.
But in 1991, the party replaced him with Laeta Umbrey, who won the seat.
In the next parliamentary polls, the party failed to continue its winning spree and anti-incumbency factor played an important role in 1996 polls.
In 1996, the electors picked up Independent Wangcha Rajkumar to represent the constituency in Lok Sabha.
In 1996, Rajkumar joined the Arunachal Congress.
In the next Lok Sabha polls held in 1998, he contested on Arunachal Congress ticket and came out victorious.
He later joined the INC in 1999 when Gegong Apang-led Arunachal Congress government lost power.
Rajkumar came to power winning the East Arunachal LS seat for third term.
In 2004, Rajkumar faced anti-incumbency and lost the seat.
In 2004 general elections, though the BJP-led NDA suffered an unexpected defeat, Tapir Gao from the saffron party won from East Arunachal.
Gao defeated his nearest rival INC's Rajkumar by a margin of 44,9994 votes.
While Gao polled 83,335 votes Rajkumar got only 38,341 votes.
In 2009 and 2014 Lok Sabha polls, the people of the constituency have voted INC's Ninong Ering to power.
In 2009 Lok Sabha polls, Ering defeated BJP's Gao by a margin of 68,449 votes.
Out of the total votes (1,62,397) polled, Ering  got 1,15,423 while Gao secured only 46,974 votes.
Ering, who served as union minister from 2012 to 2014, came to power again in 2014 general elections. He defeated BJP's Gao by a margin of 12,478 votes.
While Ering polled 118,455 votes, Gao polled 105,977 votes and PPA's Wangman Lowangcha  stood third securing 32,354 votes.
This time as sitting MP Ering decided to contest the Assembly poll which is being held simultaneously, the Congress has fielded Lowangcha Wanglat.
As per the latest information, Arunachal East parliamentary constituency has:
Total electors: 3,37,034
Male electors: 17,12,22
Female electors: 1,65,812
Polling stations: 905