The cash crunch in the automated teller machines (ATMs) in and around the capital complex and also in several other districts of Arunachal Pradesh has left the public in a tight spot for the last couple of weeks.
The cash deficiency began about four months back in the State and since then it has become a regular phenomenon with the scenario turning for the worse during the last couple of weeks.
The authorities of the State Bank of India's (SBI) Itanagar branch have blamed the Guwahati branch of the Reserve Bank of India (RBI) for delaying remittance of cash to the Itanagar branch.
They said the problem has been aggravated following the RBI's inability to remit cash which was scheduled to be remitted within the second week of this month.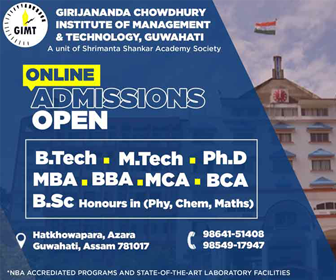 The SBI ATMs in and around the capital complex alone need around Rs five crores per day.
There are several reports claiming shortage of currency, and of ATMs running down, which the government on Tuesday attributed to an unusual spurt in demand in the last three months.
Meanwhile, the union government is checking with banks and the RBI to ensure adequate supply of currency. A statement by the finance ministry confirmed reports of cash shortages and some ATMs running dry of cash or becoming non-functional in some parts of the country.