Arunachal Pradesh Textiles Minister Tamiyo Taga urged the Centre to make efforts to encourage textile industries in Arunachal.
During a textile ministers' meeting in the national capital on Thursday to boost the handloom-handicrafts sector, Taga requested Union Textiles Minister Smriti Irani to set up hosiery and apparel manufacturing units in every district of Arunachal Pradesh.
She also sought establishment of power looms, yarn dyeing processing units, raw material banks, silk spinning mills, and crafts villages with modern wayside amenities in each district, besides a one-time grant of infrastructure development fund and a one-time fund for installment of improved technology inputs.
Taga apprised Irani of the pending schemes in the textile ministry which are assured but not yet approved.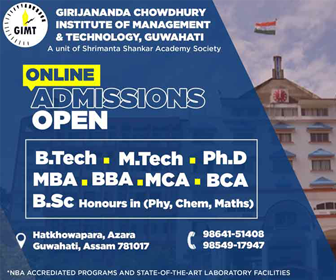 The Union Minister informed that some schemes are drafted slowly "due to new guidelines and rules" but assured that all the schemes would be sanctioned soon.
Commissioner Tahang Taggu and ST Morcha president Hinium Tachu accompanied Taga at the meeting.