Arunachal Pradesh, won the Jury Award for Best State for Tourism at the Outlook Traveller Awards in 2017.
The state provides abundant scope for angling, boating, rafting, trekking and hiking. Rafting and trekking are common activities. The state is rich in wildlife and has a number of wildlife sanctuaries and national parks with rare animals, birds and plants.
Hornbill Festival, Nagaland won the Readers' Choice Award for Best Festival along with Rann Utsav, Gujarat.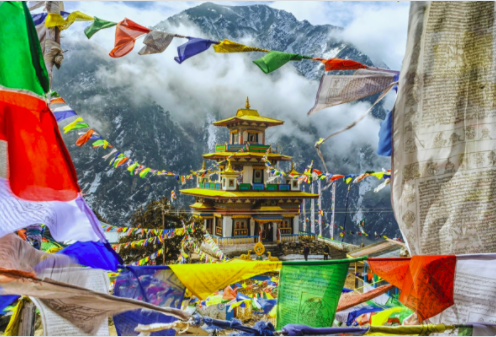 The Hornbill Festival is a celebration held every year from 1 – 10 December, in Nagaland, Northeast India. It is also called the 'Festival of Festivals'.
Outlook Traveller Awards was instituted by Outlook Traveller, one of India's leading travel magazines in 2017.
It honours representatives from the travel industry on the basis of consumer preferences. Consumers vote for their favourite travel destination, hotels, places and its services.
Although they didn't win the awards, Mayfair Spa Resort and Casino, Gangtok, and Manas National Park were nominated in the Best Luxury Hill Resort and Best National Park categories in the Outlook Traveller Awards.