In an encouraging move, the volunteers of Making Arunachal Green, Incredible & Clean (MAGIC) conducted a cleaning drive on Saturday.
The cleanliness drive was conducted at Komlighat, the river side of Pasighat town with the theme – Save Siang Ane (Siang river mother) under clean river campaign initiative.
Speaking on the sideline of the clean drive, Zeblun Messar, East Siang District coordinator of MAGIC who basically led the team said the basic objective of the drive is to make Arunachal clean and green.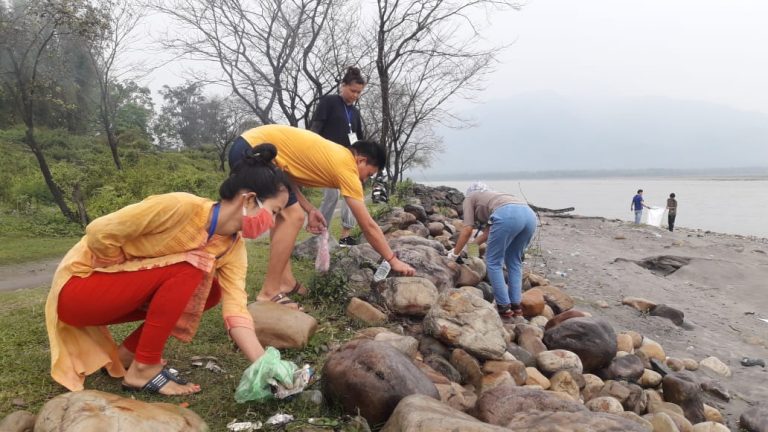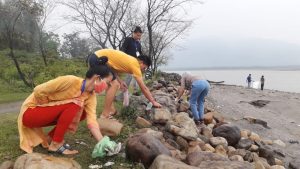 "We picked and collected wastes of plastic and other littered items from the river bank which was later lifted off by the Pasighat Municipal Body truck", added Messar who also categorically mentioned that the bottle wastes, some of them broken were hard to pick. Another volunteer Bombe Kakki said that, they did clean all the places of Komlighat and placed certain collected wastes at a particular place so that other visitors of Siang river will not litter waste but shall put or throw their waste of whatever they eats on that particular place.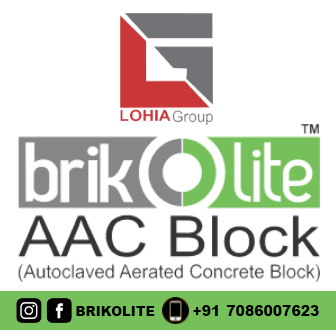 "We are not doing this drive to earn money or incentive, but doing it for larger cause. Since the day I joined the MAGIC Club I felt very satisfied and a person do not require to be in a group or NGO to do good work for larger society," added Bombe Kakki.
Meanwhile, Thomas Jerang, assistant general secretary(Pro), All Arunachal Pradesh Students' Union (AAPSU) who was among the volunteers to motivate them also said that, he is very impressed by the initiatives of MAGIC and other youths including the tourist from far flung areas visiting the river bank are also being requested to keep the river bank clean.
This was second cleaning drive from team MAGIC Club which is basically based in Itanagar. The first one was conducted at Jawaharlal Nehru College, Pasighat around a year ago and the club is said to be determined to conduct many more such clean drives in the state.