The Arunachal Pradesh Government has appealed to the people of the state to firmly denounce the proposed bandh call by the Abo Tani Clan Organization (ATCO) on December 29 declaring it as illegal.
The decision to declare the bandh as illegal was taken during a high-level meeting chaired by Deputy Chief Minister Chowna Mein in Itanagar which was attended by legislators and other government officials.
Mein said the State government will not tolerate any bandh call terming it 'an attempt to disturb the activities of the government'.
He directed the Itanagar district administration to issue a strict order to effectively deal with the bandh call and also instructed the Chief Secretary to ensure normal functioning in all government offices on the day.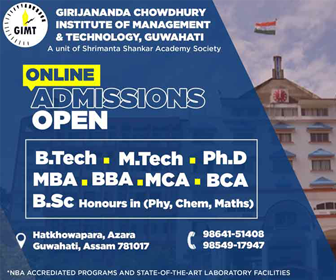 State BJP President Tapir Gao who also attended the meeting said bandh call have never benefited the people as he called for full proof security to the citizens and business communities who are always at the receiving end during such bandh calls.
Parliamentary Secretary PWD and the local legislator Techi Kaso said the government should reiterate its firm commitment to maintain law and order at all costs and ensure the security of the citizens is not compromised in any way.
He appealed to the members of the public and requested the government employees in particular not to pay any heed to unreasonable call and to come out as they would on any normal day and carry on their daily activities without any fear or apprehension of reprisals.
While terming the bandh call as illegal, Chief Secretary Marnya Ete quoted the Supreme Court's order and asked the deputy commissioners to issue warning to the bandh callers and to hold them responsible for the losses incurred during the bandh.
Any public or private property damaged or losses incurred shall be realized from the bandh supporters as per the Court's order.
Itanagar Deputy Commissioner Prince Dhawan apprised the district administration will make all elaborate arrangement to thwart the bandh and no one will be allowed to disturb the peace and tranquillity of the capital complex.
DGP Sandeep Goel also said elaborate security arrangement will be made and deployed in all locations of the capital complex.