"Guided by my innermost political conscience to serve the people at an extensive height and inspired by the saffron ideologies, I have joined the Bharatiya Janata Party (BJP) recently and would not spare a single day in my endeavour till I dedicate and secure an Assembly seat for my party and bring smiles upon the face of the people I am determined to represent along with balanced growth and development of the place," remarked Dana Takyo, the determined new BJP entrant of Arunachal Pradesh during an exclusive chit chat with the Northeast Now.
Takyo who leaving a secured government job of the post of District Civil Supplies Officer at Itanagar had joined the saffron party during a special programme organized for the purpose recently at the State BJP office, Itanagar in the presence of the State President Tapir Gao and other office bearers and party workers.
Takyo who has already prepared his political road map, agenda and vision much ahead of 2019 Assembly Election in the state of Arunachal Pradesh, disclosed that he would represent the people of 49 Bordumsa-Diyun (Unreserved) Assembly constituency in Changlang district in Eastern Parliamentary Constituency of Arunachal Pradesh in 2019 Assembly Election.
"I am moved by the decade-long exploitation of the people under Congress regime which represented the place from 1990 till 2014, absence of basic services and amenities  like proper road, electricity, developed education system, water, health and sanitation," regretted Takyo who came down heavily upon the present MLA Nikh Kamin.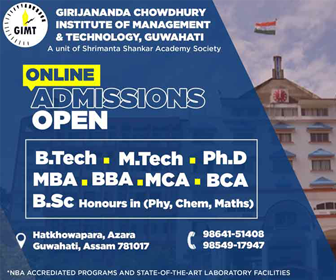 At the same time he also said that Kamin's term has almost come to an end but the fate of Bordumsa-Diyun people and scenario of the place remains grim, adding 'there is no transparency in the governance, roads almost turned into fishing ponds, no rural connectivity in many remote pockets marked by absence of electrification'.
According to him, Pema Khandu led BJP Government has immensely revolutionized the State of Arunachal Pradesh in terms of development, clean and transparent governance, eliminating nepotism and zero tolerance to corruption but the rays of the revolution is yet to reach this small remote corner of Bordumsa-Diyun which is lagging behind in all aspects.
Blowing his own trumpet of being capable of liberating the people of Bordumsa-Diyun  and working on the maxim 'who will bell the cat', Takyo warned, "I will unearth all the departmental irregularities and financial anomalies meted out in executing governmental schemes and infra structural development projects, auditing of accounts of the BDO  as demanded by local residents and panchayat leaders."