Fifty-three drug addicts, including five women, recovered from their addiction in the first phase of a drug de-addiction camp organized by Women Welfare Society (WWS) Namsai, at the de-addiction centre in Lathao in Arunachal Pradesh.
The month-long camp, which began on April 2, was sponsored by the Duliajan (Assam) based Oil India Limited under its corporate social responsibility scheme.
Attending the valedictory function of the camp, Deputy Chief Minister Chowna Mein lauded the WWS Namsai for spearheading the drug de-addiction campaign in the district and for bringing about the recovery of the 53 former addicts.
Assuring the WWS Namsai of the government's support in running the de-addiction centre, Mein mooted the idea of converting the centre into a rehabilitation centre, saying that, despite being afflicted by rampant drug addiction, the state still does not have a single rehabilitation centre.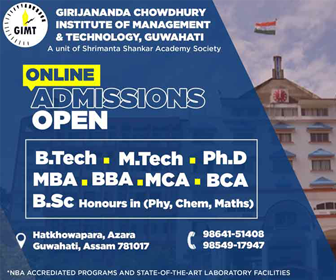 In view of the shortage of manpower and skilled persons to run the centre, he suggested handing it over to NGOs or groups willing to run it.
The DCM asked the Horticulture and Agriculture Departments to coordinate with the district administration to come up with alternative crops that the people can grow instead of poppy, and assured to provide packages of alternative crops to the newly-recovered addicts to help them stay away from opium.
Planning Parliamentary Secretary Chau Zingnu Namchoom also promised to provide support in the running of the de-addiction centre.
He urged the recovered persons, the WWS Namsai, the administration and the police to fight the drug menace by sharing information.
ADC Bijay Talukdar, DMO Dr N Rika, WWSNamsai president Shristi Maio and WWS Namsai general secretary Pinjira Namchoom also spoke on the occasion.
The inmates of the de-addiction shared their experiences, and sought a special package from the government to support their families. The DCM assured to look into the matter.
The de-addiction centre had been standing unused since its inauguration in 2014.
It was only after the allocation of fund from the government during the last financial year that it was renovated and made functional this year.