The tally of candidates being officially declared winners from their respective Assembly seats in Arunachal Pradesh reached three on Thursday with BJP candidate and sitting legislator Phurpa Tsering winning the Dirang seat in West Kameng district "uncontested".
Phurpa won the seat following the withdrawal of candidature by two other candidates including former minister and Indian National Congress contender Tsering Gyurme on the last day of withdrawal of nominations.
With this win, the BJP now has 3 candidates in the 60-member state assembly without even a vote being cast.
Besides Phurpa, the other two winners from BJP are Kento Jini from Along East (West Siang district) and Taba Tedir from Yachuli (Lower Subansiri) constituencies.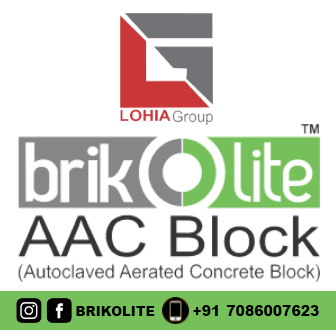 Both Jini and Tedir won the respective seats following the rejection of "defective" nomination papers of opponents, state's chief electoral officer (CEO) Kaling Tayeng informed this daily.
Tayeng said due to rejection of nomination papers by the respective returning officers, there was only one candidate left in each of these two constituencies and following which they were officially declared elected unopposed on Thursday.
In case of Phurpa, the CEO said he was the only candidate standing after his opponents withdrew their nominations.
"The official certification of his (Phurpa's) win would be handed over to him by Friday," Tayeng said.
The first to inform the masses about BJP's third win in Arunachal was its general secretary and in-charge of northeast Ram Madhav.
"BJP has won 3rd Assembly seat in Arunachal. Phurpa Tsering won from Dirang seat uncontested after two other candidates have withdrawn their nominations," he tweeted.
Also to echo Madhav were union minister of state for home Kiren Rijiju and chief minister Pema Khandu.
Rijiju in his tweet said, "Yet another milestone achieved. BJP candidate from 4-Dirang Assembly Constituency Shri Phurpa Tsering has been elected unopposed. We have now 3 @BJP4India MLAs elected unopposed in Arunachal. Congratulations to Phurpa Ji and all BJP parivar!"
"Congratulations to entire @BJP4India karyakartas! BJP MLA candidate from 4-Dirang Assembly Constituency in Arunachal Pradesh Shri Phurpa Tsering is elected unopposed. With this 3 BJP MLA candidates are elected unopposed!" Khandu tweeted.
Election to the Assembly and two Lok Sabha seats in Arunachal will be held simultaneously on April 11.
It may be mentioned that in 2014 Assembly elections held in Arunachal Pradesh, the Indian National Congress (INC) had won 11 seats unopposed. Among those candidates included incumbent chief minister Pema Khandu and his predecessor Nabam Tuki.
Informing about the third win by a BJP candidate in Arunachal Pradesh unopposed, BJP's national general secretary in-charge of Northeast, Ram Madhav tweeted: "BJP has won 3rd Assembly seat in Arunachal. Phurpa Tsering won from Dirang seat uncontested after two other candidates have withdrawn their nominations."
BJP has won 3rd Assembly seat in Arunachal. Phurpa Tsering won from Dirang seat uncontested after two other candidates have withdrawn their nominations.

— Chowkidar Ram Madhav (@rammadhavbjp) March 28, 2019