Setting aside speculations, ruling BJP's junior ally IPFT in Tripura on Thursday remained firm on contesting the Lok Sabha polls "to achieve a separate state for tribals".
According to political analysts, the electoral contest between alliance partners — the BJP and the IPFT — is a part of latter's political strategy.
Besides the BJP, the Congress and it's partner INPT, which is the state's oldest tribal party, have also urged the IPFT to withdraw candidates from the Tripura West and Tripura East Lok Sabha seats.
"We, at an emergency meeting this morning (Thursday), reaffirmed our decision to contest both the seats," IPFT president and revenue minister Narendra Chandra Debbarma said.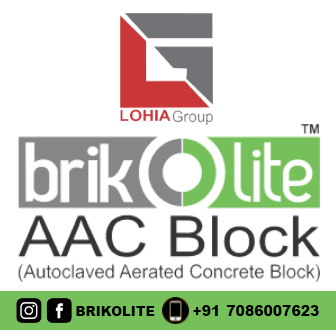 He said Tripura Congress president Pradyot Bikram Manikya Debbarman and INPT president Bijoy Kumar Hrangkhawl on Wednesday met us and requested us to withdraw candidates in support of the Congress. The BJP had earlier made a similar demand, he added.
Debbarma, a former All India Radio station director, is contesting the Tripura East seat (reserve) and young party leader Brishaketu Debbarma the Tripura West seat as IPFT nominees.
"We requested the BJP many times to leave the Tripura East seat to us, but they rejected our appeal," he said and added the IPFT was contesting the seats as part of the plan to raise the party's statehood and other demands in Parliament.
Since 2009 the IPFT has been agitating for upgrade of the Tripura Tribal Areas Autonomous District Council (TTAADC) to a separate tribal state. The TTAADC has jurisdiction over two-thirds of Tripura's 10,491 sq. km area that is home to over 12,16,000 people, mostly tribals.
All political parties, including the BJP, the Communist Party of India-Marxist and the Congress are opposed to the IPFT's statehood demand.
BJP spokesman Ashok Sinha said the IPFT has violated and dishonoured "raj dharma" (duty of governance) and "coalition etiquette". Tripura Chief Minister and BJP state president Biplab Kumar Deb has also urged the IPFT to uphold the "raj dharma".
BJP general secretary Ram Madhav, deputy chief minister Jishnu Dev Verma and education & law minister Ratan Lal Nath held separate meetings with the IPFT leaders here earlier this month. But the issue remained unresolved as both the parties stayed firm on fielding candidates in the two Lok Sabha seats.
There are 13 candidates in the Tripura West Lok Sabha seat and 10 in the Tripura East constituency.
Tripura West goes to polls in the first phase on April 11 and Tripura East in the second phase on April 18.
Thursday was the last date for withdrawal of candidature in Tripura West Lok Sabha seat.