The Memo Ao Youth Association (MAYA) in collaboration with the Pushi Bango Welfare Society (PBWS), conducted a day-long 'Road Maintenance Social Service' on Tuesday at Aalo in West Siang district of Arunachal Pradesh.
The MAYA chairman, who is also an advocate, Kenbom Bagra told this correspondent that under this programme a dilapidated, 25 km road from Darka Hisum bridge to Doke Bam Boundary had been repaired by the participants.
Bagra also said, "The State Government is not serious about road construction in Arunachal Pradesh and their initiative is also too slow and that has compelled us to do our own work."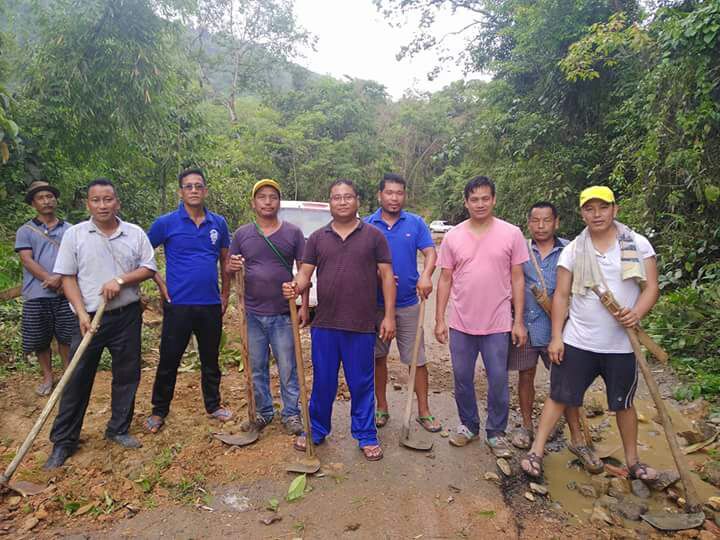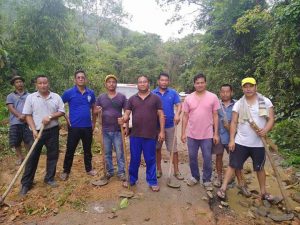 In the programme, Tumke Bagra, Deputy Speaker of Arunachal Pradesh; Swetika Sachan, Deputy Commissioner of West Siang district; Kento Ete, ex-minister-cum chairman of Aalo Town Public Welfare Development Society (ATPWDS), Dr Nyage Geyi, president of Galo Welfare Society (GWS) of West Siang district and 600 people from various villages of Pushi Bango area and Aalo town participated.