In a significant development, the Indian Air Force (IAF) successfully evacuated 19 persons stranded on an island in the flooding Siang River of East Siang district of Arunachal Pradesh early Friday morning.
According to the reports, the rescue operation of airlifting by IAF helicopters began at 4:30 am and was over within one hour.
Also read: Arunachal: East Siang DC requests IAF for evacuation of stranded farmers
Reports coming in stated that four youths and an elderly man chose to stay behind.
Earlier on Thursday, Deputy Commissioner of East Siang district, Tamiyo Tatak, has shot off an urgent SOS letter to the station commander of the Indian Air Force's (IAF) Dibrugarh station, requesting for air-evacuation of the stranded people at the earliest possible to save their lives.
It was reported that around 30 people, mostly milch cattle farmers, are stranded on an island in the Siang River at Jampani, in the eastern side of Donyi-Polo Tea Estate under Sille-Oyan circle of East Siang district of Arunachal Pradesh.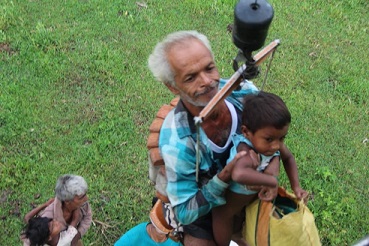 Meanwhile, the water level in the Siang River has risen a bit since Thursday, but 'there is no cause for panic', according to district authortities.
The district authorities further said that there they 0are monitoring the situation constantly.
Meanwhile, erosion has taken place on the banks of the Siang due to turbulence and waves and over a dozen houses on the banks have been washed away.
Also read: Arunachal: Administration cautions of deluge by Siang River
On Wednesday, the district authority had said that due to heavy rainfall in the Chinese portion, the river is swelling with an observed discharge of 9020 cumec on Wednesday at 8 am at various locations.
The Central Water Commission (CWC) reported that the discharge of the river on 14 August was 8070 cumec.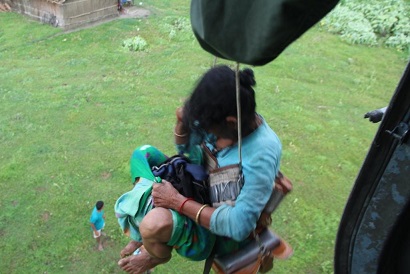 The East Siang administration has on Wednesday advised people living in low-lying areas on both the banks of the Siang river, including Jarku, Paglek, SS Mission, Jarkong, Banskota, Berung, Sigar, Borguli, Seram, Kongkul, Namsing and Mer to remain alert, but said there was no reason to panic.
The administration had issued a similar advisory on 20 August.
Officials in Dibrugarh, Dhemaji, Lakhimpur and Majuli districts of neighbouring Assam are also on maximum alert and keeping tab on the water level in the Brahmaputra.