Three persons have filed complaints against a police official of Assam Police Border Branch in connection with the retired Army official Mohammad Sanaullah case.
Three Boko residents–Amjad Ali Ahmed, Sobahan Ali and Kuran Ali—on Sunday separately lodged complaints with Boko police station against Border police official Chandramal Das, who was the investigating offer of the Army veteran Sanaullah case.
52-year-old Sanaullah from Kolohikas village in Assam's Kamrup district was declared a 'foreigner' by the Boko Foreigners' Tribunal on May 23.
The retired Army official was arrested on May 29 and sent to detention centre after the Foreigners' Tribunal declared him a foreigner.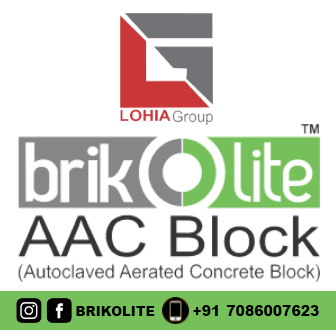 Investigating officer Das in his inquiry report mentioned the three persons as "witnesses" in the Sanaullah case.
The trio, however, rejected the report and claimed that they were not aware how their names were included as "witnesses" in the inquiry report.
"We were never called to the police station in connection with case. We don't know, how our names were figured as "witnesses" in the probe report," said Amjad Ali Ahmed, one of the three complainants.
They claimed that investigating officer Das forged their signatures and mentioned them as witnesses in the report.
Meanwhile, senior advocate Hafiz Rashid Choudhury and two other advocates have filed a petition at Gauhati High Court challenging Foreigners' Tribunal's order.
Sanaullah's counsel Aman Wadue claimed that the case against the retired Army official is "fabricated" as he was on a counter-insurgency operation in Manipur at the time police said to have taken his statement in Assam.
"Yesterday, in an interview with local media, the enquiry officer claimed that he never met Sanaullah and the person he enquired was not him but somebody else.
"In the Foreigners Tribunal, we have already contended that the case against him is fabricated and holds no truth as at the time the police claimed to have taken his statement he was deployed in counter-insurgency operation far away in Manipur," advocate Wadue told a news agency.
Mohammad Azmal Haque, a Retd. Army officer and family member of Sanaullah said that he was falsely implicated in the case and he is not a foreigner.
"The enquiry is only being made on the basis of names and other details in the voter list which is not fully reliable as it has many errors. The thumb impression on the statement taken by the police is of a different person with the same name," Haque said.
Born in 1967 to one Mohammed Ali of Kalahikash village under Boko in Kamrup district, Sonaullah had joined the Indian Army in 1987 and served for 30 years before he was retired as a Honourary Captain in 2017.
In 2014, Sonaullah was also conferred upon a Presidents' Certificate for his promotion to the rank of Junior Commissioned Officer (JCO).
During his military career, he had taken part in three Counter Insurgency operations while being posted with 26 Rashtriya Rifles in Doda district of Jammu and Kashmir and 33 Field Workshop in Kupwara near Line of Control (LoC) from 2015 to 2017. He was also part of CI operations in Imphal West district of Manipur from 2007-2010.
After his retirement from the Army, Sonaullah had joined the Assam Police Border Branch as a sub inspector.