Sensation prevailed in Chabua of eastern Assam's Dibrugarh district after a local journalist was picked up by Army on Friday night alleging his involvement with an ULFA(I) cadre.
Swaroop Jyoti Chetia, a resident of Chabua who works as correspondent for a regional satellite television channel was apprehended by the Army on charges of being a linkman of the banned militant outfit.
The Army had claimed Chetia was passing sensitive information about security forces and suggested targets for extortion to ULFA(I).
Army sources claimed Chetia had passed information about the Air Force station situated at Chabua , ONGC, NEEPCO and other government installations to hard core insurgent of ULFA(I), Bhaskar Gogoi alias Astitwa Asom.
The Army sources also claimed his involvement in planning a sabotage activity during forthcoming Republic Day celebrations.
Ironically the Army claim has also been corroborated by SIB and SB Assam.
"On getting specific information about his involvement, a team of Army and police carried out a joint operation on Friday midnight and arrested the linkman from his residence," sources said.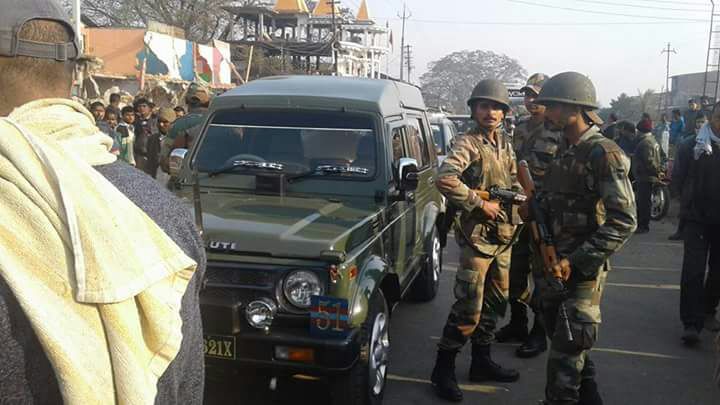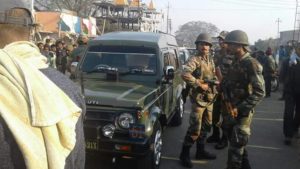 Meanwhile, simmering tension prevailed in the entire area with agitated locals blocking the National Highway 37 for an hour in protest against apprehending of the journalist.
On the contrary, the family members had filed an FIR at Chabua police station in this regard.
The Army and police have intensified security arrangements in the district ahead of Republic Day celebration in the State, with apprehension of ULFA(I) planning subversive activities to sabotage the celebrations.