Based on specific intelligence and electronic inputs including mobile intercepts about location and movement of self-styled Vice President of the anti-talk faction of the National Democratic Front of Bodoland (NDFB-S), G Bidai along with other 6-8 cadres of the same group, the Army has launched a massive operation in areas of Labdanguri enclave and Manas National Park in Baksa district of Assam.
G Bidai, the 'army chief' of the rebel outfit, who was the mastermind of the Adivasi massacre in Assam that took place on December 23, 2014 in which more than 80 people were killed.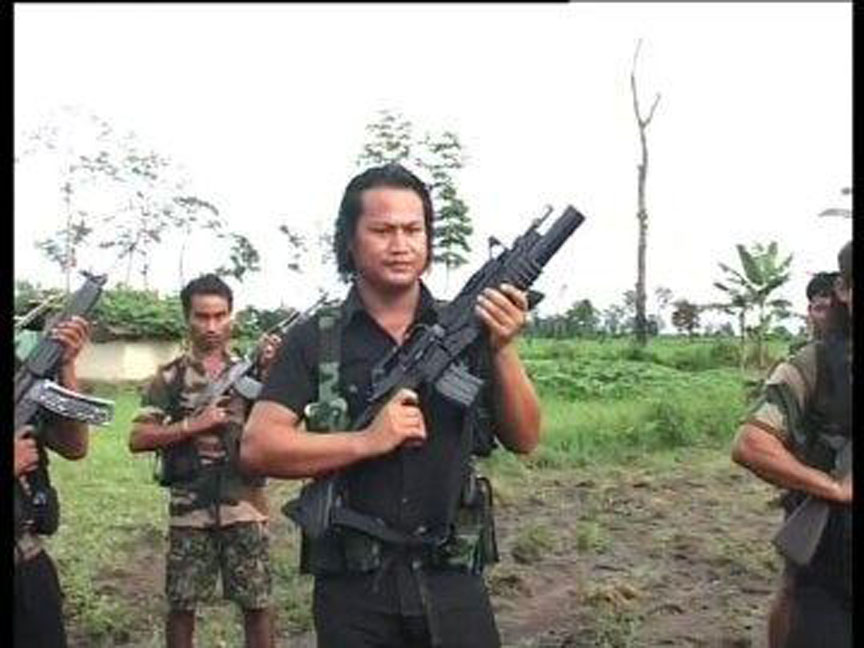 This is for the first time that the Army has employed hundreds of its jawans in various groups with high technology equipment along with helicopters in search and elimination of G Bidai and his group members.
"Army has already carried out combing operations in Maina Mata Pathar, Majar Kuchi, Katajhar, Athkari and Achiguri," informed sources.
It may be mentioned that on May 8, 2017 night, a heavy firing took place in between SSB jawans and NDFB-S rebels led by G Bidai inside the Manas National Park.
The firing took place in Kumarsali area of Kuklung Reserve Forest of Chirang district along the Indo-Bhutan border. During that operation, an NDFB cadre was killed besides an SSB Sub-Inspector, Amal Sarkar, lost his life. However, Bidai was able to escape taking advantage of the thick jungle.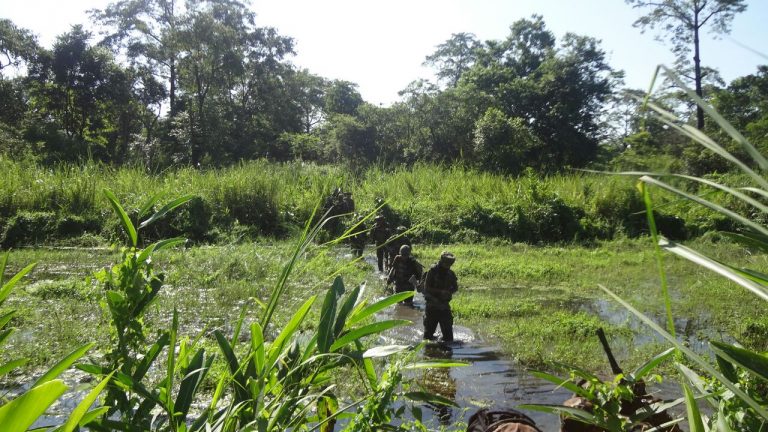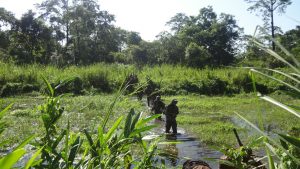 Also read: Army-SSB launch mega hunt for NDFB(S) leader Batha in Chirang & Ripu Reserve Forests
Meanwhile, a massive operation has also been launched by the Army and Sashastra Seema Bal (SSB) in the dense jungles of Chirang and Ripu Reserve Forests in search of dreaded militant of the anti-talk faction of NDFB (NDFB-S) and G Bidai's deputy Batha alias Binod Mushahary alias Batha Mushahary.
Sources said, "Indian Army along with SSB has begun a wide and strong manhunt in the jungle to nab Batha, a dreaded NDFB (S) militant, against whom there are several cases."
"With Army helicopters, more than 400 personnel including SSB jawans have landed in the dense jungles of Chirang and Ripu Reserve Forests and have launched focussed operation from Kokrajhar base to corner Batha. It seems Batha's days are numbered," sources added.
Villagers have informed that they have never seen so many troops, vehicles and helicopters amassing in the forest roads and open spaces in the forest areas of Chirang and Ripu Reserve Forests.