The Assam Higher Secondary final exam results were declared by Assam Higher Secondary Education Council (AHSEC) on Saturday at 9 am.
In the Science stream, where as many as 36469 candidates appeared, 86.59 per cent passed the examination. The number of students securing first, second and third division in the Science stream stood at 15864, 13231 and 2482 respectively.
There are a total of 26 top ten rank holders in science stream.
Find the full list of toppers below along with their schools.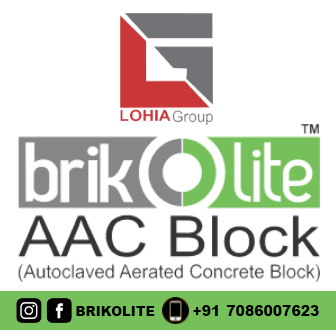 Rank 1: 478 out of 500 marks
Sayan Mazumdar, Darrang College, Sonitpur
Bitupan Arandhara, Ramanujan Jr College, Nagaon
Rank 2: 477 out of 500 marks
Daisy Pathak, Silchar Govt. Boys HS School, Cachar
Dishant Saikia, Tezpur Bengali Boys HS School, Sonitpur
Rank 3: 476 out of 500 marks
Hridi Priyam Sarmah, Ramanujan Jr College, Nagaon
Rank 4: 475 out of 500 marks
Diptadeep Bhattacharjee, Salt Brook Academy, Dibrugarh
Hirak Jyoti Hazarika, Matrix Jr College, Nagaon
Rank 5: 473 out of 500 marks
Partha Pratim Saharia, Deomornoi HS School, Darrang
Ayan Koushik Mahanta, Ramanujan Jr College, Nagaon
Bishal Boruah, Ramanujan Jr College, Nagaon
Rank 6: 472 out of 500 marks
Abhilesh Thakuria, Annundo Ram Barooah Academy, Pathsala
Namrata Nath, Bongaingaon Refinery HS School, Chirang
Tannayoee Hazarika, Salt Brook Academy, Dibrugarh
Imadul Hussain, Pragjyotika Jr College, Jorhat
Saptadweep Saha, Sai Vikash Jr College, Kamrup-M
Subhra Jyoti Paul, Darrang Collge, Sonitpur
Rank 7: 471 out of 500 marks
Riddhiman Sharma, Pragya Academy Jr College, Jorhat
Rank 8: 471 out of 500 marks
Sukanya Phukan, Pragya Academy Jr College, Jorhat,
Jibanjyoti Kalita, Sai Vikash Jr College, Kamrup-M
Shubhashish Dey, Ramanujan Jr College, Nagaon
Rank 9: 469 out of 500 marks
Abhijnan D Barhoi, Ramanujan Jr College, Nagaon
Rank 10: 469 out of 500 marks
Nikhita Pathak, Bongaigain HS School, Bongaigaon
Titikhya Nath, Salt Brook Academy, Dibrugarh,
Puspa Gupta, Concept Jr College, Nagaon,
Kaustuv Kishor Kalita, Ramanujan Jr College, Nagaon
Madhusmita Barman, Chamata HS School, Nalbari