The East Kameng unit of Women and Child Development Department in collaboration with the district administration on Tuesday formally launched the 'Beti Bachao Beti Padhao Abhiyan (B3P)' at Ane Donyi Nyelle Namlo (Nyedar Namlo) in Seppa.
Highlight of the launching programme was the celebration of 'Beti Janm Mahotsav,' an initiative of East Kameng deputy commissioner, Gaurav Singh Rajawat, to celebrate the birth of every girl child in the district during the month of October 2018.
During the celebration, all the mothers present were enrolled under Chief Minister Arogya Arunachal Yojana and handed over gift baskets consisting of baby kits and sanitary napkins along with birth, scheduled tribe and permanent resident certificates and Aadhaar card.
All the birthday baby-girls present were administered requisite immunization on the spot.
In a bid to ensure maximum attendance of girl child in schools, sanitary napkin vending machines are proposed to be installed in every co-ed higher-and-secondary-level school in the district. One such vending machine was installed in the Bazarline Government Higher Secondary School during the event.
In order to promote proper monitoring, supervision and recording of routine immunization and other health aspects of a girl child, saplings reflecting and dedicating to every girl child were also planted in the premises of DC Office with a motto to encourage proper nurturing of girl child in days to come.
Cake specially made for the programme was also cut by the mothers present.
In order to give additional boost to the institutional delivery, three best ASHAs, as an incentive, were also felicitated with certificates and cash awards.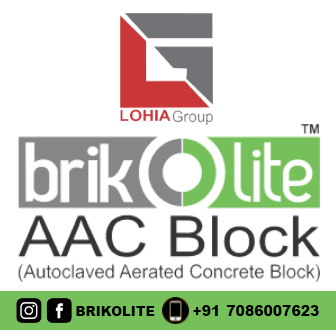 Aroni Brah, Papi Bagang and Apung Tawe were adjudged first, second and third best ASHA, respectively.
Appreciating the team behind the launching of the programme in such grand way, DC Rajawat urged every stakeholder to shoulder their responsibility for successful realization of the targets envisaged under the mission.
Exhorting the people to stay away from all evil practices which are detrimental to society, in general, and a girl child in particular, Rajawat also briefed the gathering about the 'I Love Seppa' Campaign and made an appeal for mass awareness of the campaign along with the B3P mission to bring positive changes in the mindset of the people.
Elaborating in detail about the aims and objectives and main components of the B3P mission, which among others include, prevention of gender-based selective sex elimination, survival and protection of girl child, education and participation of girl child, and promotion of institutional delivery, ICDS deputy director W Thungon requested all stakeholders to go the extra mile in tandem for successful implementation of the programmes.
Circle Officer Pooza Sonam Natung, Nodal Officer of the B3P Abhiyan and CDPO Khoda Tapa also spoke in the event.