The All Bodo Students Union (ABSU) has condemned in strong words the incident of firing on protestors at Maibang in Assam's Dima Hasao district that took two innocent lives on Thursday last.
In a press statement issued in Kokrajhar on Friday, the Bodo students' body termed the incident as a 'blatant violation of human rights in the democratic republic of India'.
The statement further maintained that the situation at the Maibang railway station could have been averted without using 'lethal means of firing' which is an act of 'dictatorial regime'.
The ABSU further said that it is 'indeed shameful' that the incident had taken place on the eve of Republic Day when the entire country was preparing to celebrate the 69th year of adopted of the Constitution that safeguards the life and rights of every citizen.
'This country being the largest democracy deserves more prudent way of resistance by the state forces,' the ABSU release added.
The ABSU also demanded probe into the whole incident and 'punishment' for the policemen who had shot down the unarmed protestors.
The ABSU statement further said that the Central Government in the name of solving the Naga issue should not undermine and marginalize the cultural, ethnic and historical identity of the Dimasas.
The ABSU further said it will stand in solidarity with the protestors in the evening of January 28 and a torch rally would be taken out as a mark of protest.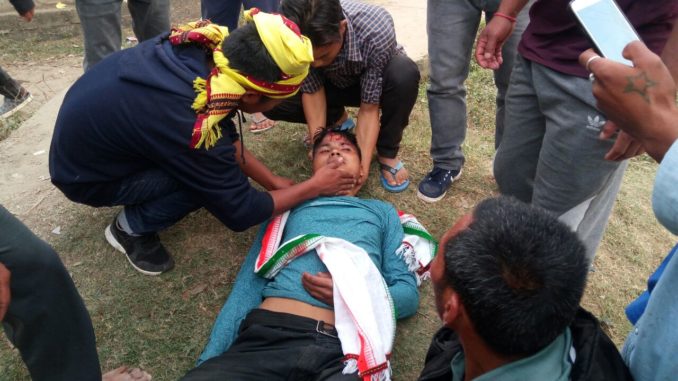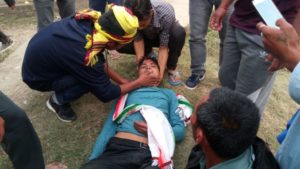 The ABSU further warned the State Government to avoid similar incidents in future.
The Bodo students' body also demanded a compensation of Rs 50 lakh to kin of each of the victims and Rs five lakhs for those injured in the incident.
Also read: Situation in Dima Hasao still volatile, Assam govt issues clarification on its stand on Nagalim issue
FIR against erring policemen: Meanwhile, an FIR has been filed against the police officials involved in the firing incident at Maibang railway station.
The FIR has been filed by the central committee of Jadikhe Naiso Hosom, the apex body of the Dimasas, at the Haflong police station in the district.
Through the FIR, the committee demanded the arrest of the police officials involved in the firing adequate punishment for the offending men in uniform who had opened indiscriminate firing on unarmed protestors.