In All Assam Debate Competition organised in Namrup College auditorium by the Namrup AASU Unit in collaboration with the AASU Unit of Namrup College, Abhisek Kabra from Jorhat's JB College emerged as the best debater.
The prize of second best debater was won by Moon Talukdar from Guwahati Institute of Media and Management Studies and the prize for 3rd best debater was jointly won by Bobee Boruah from Duliajan College and Dipankar Gogoi from Namrup College.
The theme of the debate competition was 'The governmental patronage preferences to the capitalists in regional industries of Assam is the main cause of dying state of this sector'.
The competition started with a theme song performed by various artistes of Namrup. The competition was conducted under the chairmanship of Dr Pranjal Bezbaruah, Professor at the Commerce  Department in Dibrugarh University.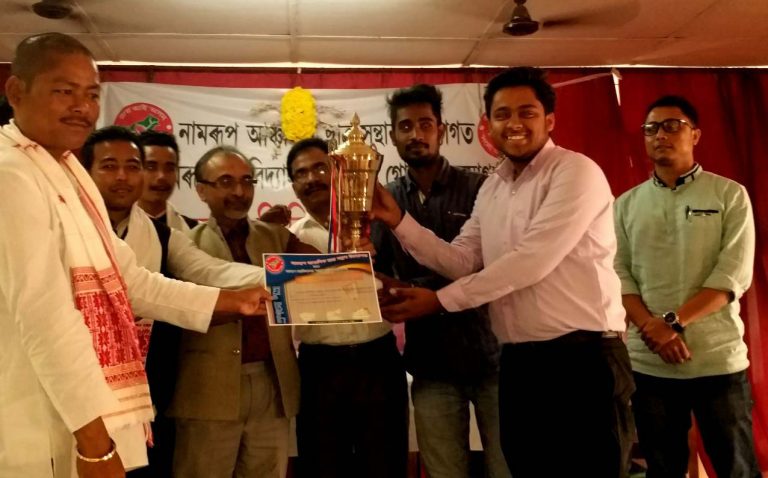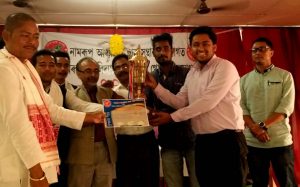 A total of 18 competitors from various parts of Assam participated in the competition. The competition was judged by Dr Barun Dey, Jintu Gohain and Abdul Rajaak.
The prize for best debate team was won by Jorhat's JB College. The trophy is given away in the name of late Ranjit Gogoi, founder and secretary of Namrup AASU.
The dignitaries who were present in the debate competition  included Namrup AASU Secretary  Manash Jyoti Changmai, President Kalpajit Gogoi , District AASU Educational  Secretary Abani Kumar Gogoi and District  AASU Vice President  Jayanata Dowerah.
The Chief Administrative  Officer of the Brahmaputra Valley Fertilizer Corporation Limited (BVFCL) Pranab Kumar Bhattacharjya, BVFCL Swarmik  Union Secretary  Tileswar Borah and Dr Chobi Gogoi, lecturer, Namrup College were also present on the occasion as distinguished guests. The completion concluded with performance of the State anthem of Assam, 'O Mor Aponar Desh'.