The fact that Northeastern girls have been engaged in other parts of the country by women traffickers promising good jobs has come to light again with the arrest of six girls from the region at Raipur in Chattishgarh.
The girls, who hail from Nagaland, Manipur and Arunachal Pradesh, were arrested from an area under Rajendra Nagar Police Station for being allegedly involved in immoral acts in Raipur. They were arrested on Sunday evening.
Confirming this, Robin Hibu, Inspector General of Police, Delhi posted in his Facebook page on Sunday: "6 NE Females (Nagas, Manipur, Arunachal girls) arrested at Rajendra Nagar Police Station for immoral acts in Raipur, Chattishgarh."
Stating that the arrested girls would be produced in the court on Monday, the IPS officer also informed, "This evening 6 girls from NE states have been arrested and will be produced at court tomorrow."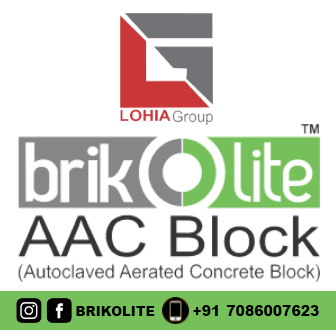 IGP Hibu stated that the SSP at Raipur Amresh Kumar had confirmed arrest of the 6 girls catching red-handed by police during raids.
Indicating hand of women traffickers in engaging girls from the Northeast in flesh trade after promising lucrative jobs outside the Northeast, IGP Hibu said he has also told the SSP, Raipur to take action against the recruiters from the Northeast, who were behind engaging those girls into the trade.
"I told the SSP to take action against recruiters from NE states also, who promised them decent jobs but pushed them to flesh trade in Raipur, Chattishgarh," stated Hibu.
However, he has also informed that no one has come to take their bail. There is also none to help them.
On another post on April 14, 2018, IPS officer Hibu stated that 3 NE women were arrested in Mumbai and they have been sent to rehabilitation centre after arrest.
"Spoke to Mumbai Police just now, they were arrested, produced before Magistrate for statement under 164 of the statute book, and sent to women rehabilitation centre at Mumbai," Hibu posted on his FB page.
Expressing his concern over continued arrest of NE women from different spas, hotels, the police officer stated: "Its very sad and worrisome trend of several NE females arrested and lodged in custody in different cities in India, recent arrests at Lucknow, Goa, Ahmedabad, Noida, Gurgaon, Bangalore, Pune, Delhi….how owners of these pubs, spa, hotels, even hospitals take advantage of our vulnerability and exploit them …is mind boggling painful to hear regularly, my mind is still fresh with recent cases of spa owners exploitation in Rajouri Garden West Delhi and at Noida."