Assam Legislative Assembly Speaker Hitendra Nath Goswami on Wednesday urged students to opt for politics as a career in life.
Goswami said this at the valedictory session of the 1st Assam Legislative Assembly Internship – 2018 programme at the Central Hall of Assam Legislative Assembly on Wednesday.
He said, "Good people opt to stay away from politics. But there is need of good and well-educated people in politics."
It was Speaker Goswami who took the initiative in organising the internship programme. In his speech, he stressed the need to set up a research centre for the students in the Assembly.
Goswami also said, "Though I took the initiative to conduct the first ever internship programme, it was actually a collective effort."
Assam Parliamentary Affairs Minister Chandra Mohan Patowary on Wednesday announced to provide opportunity to the interns of the 1st Assam Legislative Assembly Internship – 2018 programme to experience the parliamentary activities during the Winter Session of the Parliament of India.
Speaking on the occasion, Patowary informed that more than 300 students from different colleges and universities across the State applied for the internship programme.
"Twenty students including 11 postgraduate students and 9 undergraduate students were selected on merit basis for the one-month internship programme conducted in July, 2018," he said.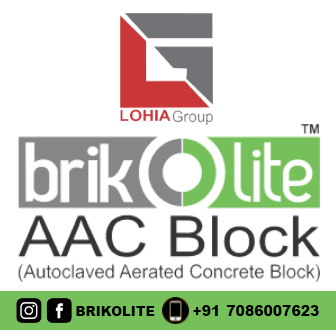 Talking about the objective of the programme, Patowary said, "The main objective of the internship programme was to give an opportunity to the students to let them know how the Assembly works. The students got opportunity to research on selected topics related to assembly. They got opportunity to access the library and archive of the Assam Legislative Assembly and also to experience 'Zero Hour' in the Assembly."
Senior journalist Samudra Gupta Kashyap, Head of the Department of Political Science, Gauhati University Nani Gopal Mahanta and Professor in the Department of Political Science, Gauhati University Akhil Ranjan Dutta guided the interns throughout the programme.
Pragya Deb (Lachit Nagar), Hafizur Rahman (Bongaigaon), Jagriti Baruah (Duliajan), Sudarshina Borah (Tezpur), Farha Yashmin Rahman (Sivasagar), Bhaswati Bordoloi (Beltola, Guwahati), Dhanmani Kalita (Baksa), Baharul Islam (Howly, Barpeta), Suman Kumari Jaiswal (saikhowaghat, Tinsukia), Akangshya Bordoloi (Guwahati) and Shekhar Jyoti Sarma (Guwahati) were the postgraduate interns who participated in the programme.
On the other hand, Tanvi Riti Thakur (Guwahati), Bisakha Jajodia (Guwahati), Arunabha Baruah (Guwahati), Karishma Saikia (Jorhat), Chandrawali Goswami (Guwahati), Nadiya Farique (Guwahati), Rajkumar Gogoi (Guwahati), Saurav Jhunjunwala (Guwahati) and Lakhyajit Baruah (Sivasagar) were the undergraduate interns.
Assam Education Minister Siddhartha Bhattacharya, Asom Gana Parishad leader and Guwahati West legislator Ramendra Narayan Kalita, former Assam Assembly Speaker Pulakesh Barua, Additional Chief Secretary (Parliamentary Affairs) Dr AK Singh and Principal Secretary MK Deka were also present on the occasion.