In the final match of the Inter-LAC Chief Minister's Tea Tribes Football Tournament held at the Kokrajhar MP and HS Playground on Saturday, 29 Kokrajhar West LAC won by 1-0 goal and qualified for the zonal level competition.
The match was played between 28 Gossaigaon LAC and 29 Kokrajhar West LAC.
On the other hand, Arjun Mardi of Kokrajhar West LAC, scored the victory goal for his team 30 minutes before the half time.
Assam Forest and Environment Minister Pramila Rani Brahma formally inaugurated the match of the Inter-LAC Chief Minister's Tea Tribes Football Tournament.
Minister Brahma encouraged the young footballers to work hard and become footballers like Halicharan Narzay, Durga Boro, etc. from Kokrajhar district, who have already brought laurels not only for the Bodoland Territorial Areas District (BTAD) but also for Assam.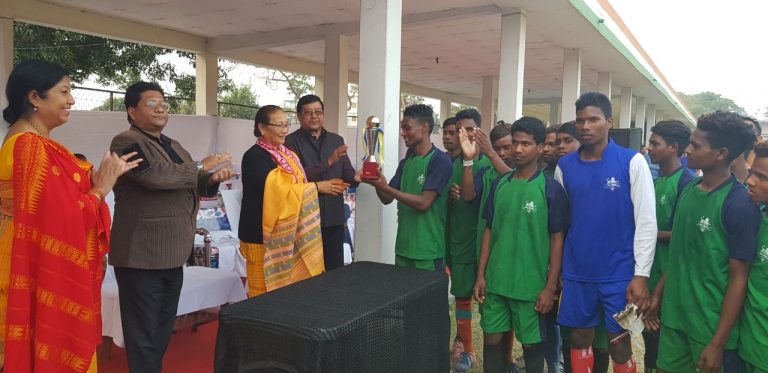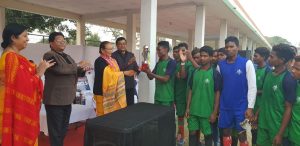 29 West Kokrajhar LAC emerged champion of the Inter-LAC level while Kokrajhar West LAC team will participate at the zonal level competition which is going to be held in Chirang district on February 20 and 21, 2018.
The semi-final of the tournament will be held on February 23 and the final match will be held on February 25 in Jorhat district and the Assam Chief Minister will attend the final match.
Kokrajhar Deputy Commissioner Niranjan Baruah, Kokrajhar Superintendent of Police Rajen Singh, Council Head of the Department, Sports, Bodoland Territorial Council (BTC), Jasnaboti Basumatary, other officials and football lovers were present in the final match.