At least 20 persons including two journalists were injured earlier on Thursday when Assam police lathi-charged Mizo Zirlai Pawl members who were trying to reconstruct a rest house at a disputed area along Mizoram-Assam border near Bairabi town in Kolasib district.
Situation near the Mizoram border town of Bairabi is far from normal after the Assam police lathi charged the students from Mizoram who were trying to reconstruct a rest shed which was demolished by the Assam Police on Feb 27, 2018.
About 70 students who volunteered to reconstruct the rest shed reached the site earlier on Thursday morning following which about 500 Assam police were deployed there and the district magistrate of Hailakandi district imposed CrPCC 144 in the area.
After the student body tried reconstructing the rest shed Assam police resorted to lathi charge to disperse the students and other people present in the area.
About 20 persons were injured and 15 were taken to the nearby public health centre in Bairabi.
Lalrothangi, the late wife of the first chief minister of Mizoram Ch Chhunga donated a paddy field to the MZP and the student body built a rest shed for farmers working nearby.
The construction work was completed on Feb 27, 2018 with the help of villagers from the border town of Bairabi in Kolasib district.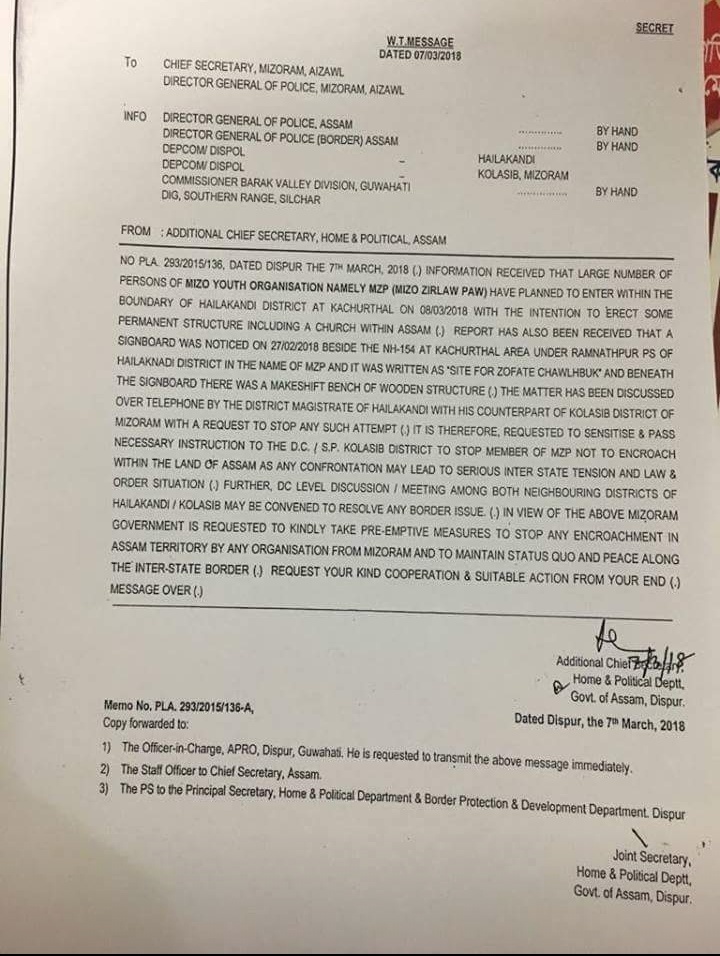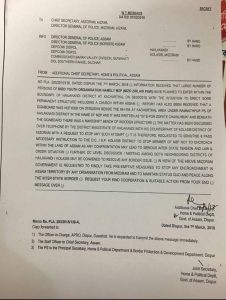 However, the rest house was allegedly demolished by the Assam Police and Forest department officials on the same night.
"Until and unless we rebuild the rest shed, we will camp here in this land which is belonged to us. All land revenues and taxes levied from this area are being paid to the Mizoram government which validated that it belongs to Mizoram. We are not going home until the rest shed is rebuild or until the Mizoram government and Assam government take the matter up on the administration table," L Ramdinliana Renthlei, president of the MZP said.
"The British Rajs maintained the inner line reserve as no man's land to ensure that the lesser tribes of the Mizos were secure from assimilation of the dominant plain people, the Assam Police and Forest department are encroaching the reserve lines everywhere and claimed that it belong to them," Renthlei said.
So far the Mizoram government is tight lipped over the issue, Mizoram home minister has appealed to the leaders of the MZP not to reconstruct the rest shed out of apprehension that it could trigger worst situation.