Bangladesh's ruling government headed by Prime Minister Sheikh Hasina has finally spoken up against the shrill rhetoric unleashed by the BJP, specially its president Amit Shah, who had recently described Bangladeshis as 'infiltrators akin to termites'.
Bangladesh Information Minister Hasanul Huq Inu, a veteran of the 1971 liberation war, in a restrained and emphatic rebuttal described Shah's remark as 'unwanted'.
But then Inu went far enough to point out that Shah was not qualified to speak on India-Bangladesh relationship and that Union Home Minister Rajnath Singh had assured Dhaka that people excluded from Assam's National Register of Citizens (NRC) would not be sent to Bangladesh.
"Amit Shah has made an unwanted remark by describing Bangladeshis as termites. We in Dhaka do not give any importance to his statement as it does not carry the gravity of an official statement of India.
We have maintained that the NRC process in Assam and the welfare of the Bengali-speaking citizens of India are internal issues of India," Inu said.
He insisted that India's official position has been already conveyed to his government by Rajnath Singh during the Indian Home Minister's visit to Dhaka.
The Bangladesh minister's response follows Shah's remarks during a rally in Sawai Madhopur in Rajasthan on Saturday, where he alleged that Bangladeshis had infiltrated into India in large numbers and said, 'the infiltrators have eaten our country like termites'.
Shah repeated these remarks in Delhi on Sunday and promised that the BJP would carry out a countrywide exercise to identify illegal immigrants from Bangladesh and send them back if the BJP came back to power.
Responding to Shah's remarks, Inu said the BJP chief is perhaps uninformed about the dialogue that India and Bangladesh have held at the official level on the NRC in Assam.
"Minister of Home Affairs of India Rajnath Singh as well as Indian High Commissioner Harsh Vardhan Shringla, based in Dhaka, have assured us that the NRC process of Assam is an internal issue of India and that not a single Bengali-speaking person will be sent to Bangladesh," Inu said.
This is the first time a ruling government minister has spoken out against remarks made by a senior BJP leader in India.
Inu's rebuttal of Shah's remarks does display considerable unease in Dhaka over the BJP posturing on the migrants issue as the ruling Awami League prepares to face a tough parliament election at the end of the year.
The Awami League and its leader Prime Minister Sheikh Hasina is seen as close to India and the Islamist Opposition blames them for conceding too much to India in return for too little.
Hasina has delivered on all of India's security, diplomatic and connectivity concerns – from backing Modi's boycott of the SAARC summit in Islamabad to cracking down on north-eastern insurgents earlier sheltered in Bangladesh during the BNP regime to allowing use of Bangladesh ports for transshipment to North-east from the Indian mainland.
In return, she has got little. India's failure to deliver the Teesta water sharing agreement, due to Mamata Banerjee's intransigence, already sits heavily on Hasina's shoulder with many of her countrymen and surely her opponents blaming her for getting a fair deal on the waters issue.
This is in sharp contrast to 1990s when Hasina first came to power and the then West Bengal Chief Minister Jyoti Basu played a lead role in delivering the Ganges water sharing agreement and then the peace deal in the Chittagong Hill Tracts for her.
The NRC exercise in Assam has added to Hasina's consternation.
Even though the Modi government has officially assured her of no adverse fallout and no pushback, the shrill anti-Bangladesh rhetoric resorted to by Amit Shah and other BJP leaders has severely embarrassed the Awami League's position in the rundown to the elections.
The Opposition BNP and Jamaat-e-islami is using this to whip up anti-Indian and anti-Hindu sentiments and attack the Awami League as a stooge of India.
"This affects us politically, so the least we expect of India is to spare us needless controversies," said Awami League presidium member Mukul Bose.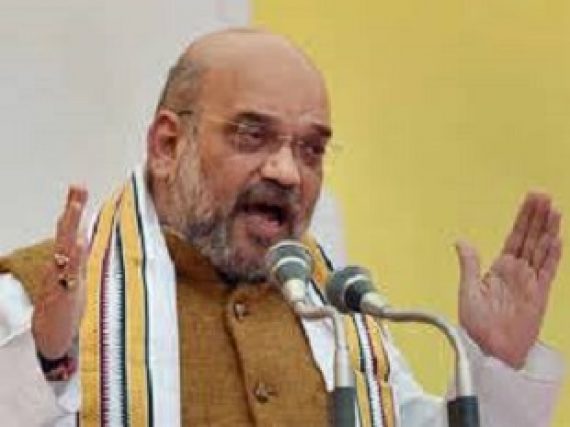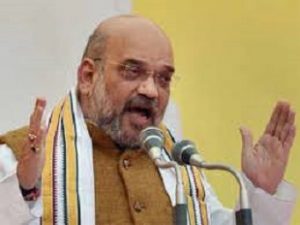 He called on the BJP leaders to be mindful of the fact that the Awami League government is India's most trusted ally in South Asia and that any change of regime in Dhaka will harm Indian interests as much as it would affect the secular forces in Bangladesh.
The Awami League has been uneasy over the NRC exercise in Assam and also the proposed Citizenship Amendment Bill which it sees as an enticement for Hindu migration from Bangladesh.
It has reasons to be concerned because Hindus, now nearly ten percent of Bangladesh 's population , are the most loyal voters of the Awami League.
BJP leaders need to be mindful of larger national interests and not sacrifice them for narrow domestic political gains.
Does Amit Shah realize that the Hasina government is India's most trusted ally in South Asia!
At a time when Nepal and Maldives have shown the thumb to Delhi and even Bhutan is trying to hobnob with China, Hasina has firmly stood behind India and given her all it wants.
India has often done well to turn good friends into enemies and we can only hope that does not happen with our eastern neighbour.
The BNP has already threatened to review all agreements Hasina has done with India.
So, the powers in Delhi need to understand that a regime change in Dhaka will undermine Indian interests severely.
Inu's rebuttal can be seen as a loss of patience but also a warning that the saffron guardians of India need to behave and not treat Bangladesh as another Pakistan.
Subir Bhaumik is a veteran journalist based in Kolkata and author of several books on Northeast. He can be reached at [email protected]