Keeping the strategic importance of developing Indo-China bordering areas in mind, the Union Home Ministry has sanctioned an additional 10 per cent fund from the Border Area Development Programme (BADP) to develop the infrastructures of this particular border.
Officials said that 10 per cent of the total allocated funds has been additionally allocated to the States and UTs abutting Indo-China Border (Arunachal Pradesh, Himachal Pradesh, Ladakh, Sikkim and Uttarakhand) for taking up works and projects in the border districts abutting Indo-China Border.
The government has sanctioned Rs 784 crore in fiscal 2020-21 under BADP. In 2019-20, the allotted fund was Rs 825 crore.
However, the total fund was decreased as many state governments failed to provide the utilization certificates.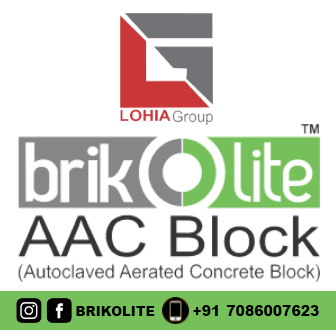 Officials said that 10 per cent of the total allocated funds will be kept reserved under BADS (called BADS Reserve Fund) and will be utilized for incentives for better performing State/UTs.
"Remaining 80 per cent funds will be divided in a 40:60 ratio and 40 per cent of the funds will be allocated to eight North-Eastern States and; 60 per cent of the funds will be allocated to the remaining eight border States and two UTs," the official said.
Significantly, 10 per cent fund was allotted to the states bordering China under a new guideline which came into effect from April 1.
The BADP is a core Centrally Sponsored Scheme (CSS).
Presently, the programme covers 396 Blocks of 111 border Districts in 16 States and 2 Union Territories abutting the International Boundary namely Arunachal Pradesh, Assam, Bihar, Gujarat, Himachal Pradesh, Jammu & Kashmir (UT), Ladakh (UT), Manipur, Meghalaya, Mizoram, Nagaland, Punjab, Rajasthan, Sikkim, Tripura, Uttar Pradesh, Uttarakhand and West Bengal.
The main objective of the BADP is to meet the special developmental needs and well-being of the people living in remote and inaccessible areas situated near the International Boundary (IB) and to provide the border areas with essential infrastructure by the convergence of BADS, other Central/State/UT/Local Schemes.
It works in six thematic areas – basic infrastructure, health infrastructure, education, agriculture & water resources, financial inclusion and skill development.
In border areas, the provision of essential infrastructure facilities and opportunities for a sustainable living would help integrate these areas with the hinterland, create a positive perception of care by the country and encourage people to stay on in the border areas, leading to safe and secure borders.
The State, UTs and Districts will draw up a plan for the comprehensive development of villages,  towns and habitations included in the programme in a belt of 0-10 km from the first habitation from International Boundary (IB).
They will converge resources from both the Central and State and UT Government schemes as required, if necessary, by tweaking of guidelines of the scheme with the approval of the competent authority," officials added.