A counter-terrorism team arrested five militants of Neo-Jama'atul Mujahideen Bangladesh (Neo JMB) on Tuesday.
The ultras of the banned outfit were planning to carry out major terror attacks in the country, according to police.
Dhaka Metropolitan Police's Counterterrorism and Transnational Crime (CCTC) deputy commissioner Saiful Islam confirmed the arrests by a team of CTTC from Sylhet and said they are being brought to national capital Dhaka for further questioning.
The arrested men included two students of Shahjalal University of Science and Technology in Sylhet and one student of Madan Mohan College in Sylhet, Sylhet police officials said.
The militant outfit is led by Naimuzzaman in the Sylhet region.
Islam said that continuous successful operations by the police had prevented militants from organizing large number of ultras and carry out their sinister plans for massive terror attacks.
"The five arrested militants were found involved in a bomb attack on a Naogaon temple before Eid and planting a bomb on a police motorcycle in Dhaka's Paltan," Islam said.
The militants were planning to attack the Shahjalal shrine in Sylhet. They had planned the attack on Naogaon temple before Eid and assigned some local contacts for the blast, the police said.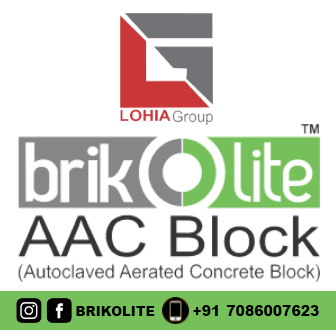 "Their involvement in other militant activities are being checked. Inquiries into the matter are on," Islam added.
"They are being brought to Dhaka. After interrogating them and knowing the details, we will inform the media tomorrow," he added.
He claimed that with these arrests, the CTTC team had foiled the banned group's plan to engineer some big terror attacks on installations across the country.
A Sylhet police official said special team of police from Dhaka had raided Mirabazar, Tukerbazar, and South Surma areas in Sylhet between Sunday night and Tuesday morning and arrested the five militants.
On July 25, a bomb had exploded at the Paltan intersection in the capital. However, no one was injured in the incident.
A case has been registered at the Paltan police station regarding the blast.
"Today's arrests in Sylhet were made while investigating the case."
Meanwhile, a team from CTTC and Lawfull Interception Cell (LIC) from the police headquarters are conducting an operation in Sylhet to find out who else is involved in the group's plan for terror attacks.
"The accused were connected through a chat group on their own mobile app and had made the plan for massive bomb attacks," police officer Islam claimed.
Shah Jalal is a 700-year-old Sufi shrine in Sylhet in Bangladesh.
In January 2004, a grenade attack was carried out at the shrine by Harkat-ul-Jihad al-Islami of Bangladesh (HUJI-B) on then British High Commissioner to Bangladesh, Anwar Choudhury.
The components of the grenades were traced to Pakistan, investigating officials had told a court.
Anwar Chowdhury, a Bangladeshi-born British citizen, was injured while five others had died in the attack.
HUJI-B leader Mufti Abdul Hannan was hanged on April 13, 2017 for his role in the bombing along with Sharif Shahedul Alam Bipul and Delwar Hossain alias Ripon, who were involved in the bomb attack.