With an eye on giving its tourists a good look at the Himalayas, Sheikh Hasina government is looking to get India to agree to two new bus routes.
One bus route will link Dhaka to Darjeeling, another will link Dhaka to Gangtok in Sikkim.
Bangladesh does not have the benefit of Himalayan heights and Nepal's capital Kathmandu is too far away to be reached by bus.
The decision to seek the Dhaka-Darjeeling and Dhaka-Gangtok bus routes came after a meeting held by the Thematic Group on Regional Connectivity at the Road Transport and Highways Division last week.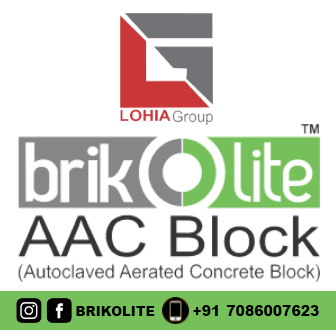 Bangladeshis account for the largest segment of foreign tourists visiting India — nearly 23 percent of the total foreign tourist traffic into India.
They are also high spenders — specially the medical tourists who spend even lakhs for surgery or other complicated medical procedures.
Bangladesh Road Transport Corporation (BRTC) is going to run a trial bus service from Dhaka to Darjeeling and Dhaka to Sikkim tomorrow (Thursday), if they get necessary approval.
"We are all set to launch the trial bus services (on Dhaka-Darjeeling and Dhaka-Sikkim routes) on December 12 (Thursday) and waiting for the nod from the Prime Minister's Office (PMO)," BRTC Secretary Saidur Rahman told Northeast Now.
"If we get approval, two buses will leave for Sikkim and Darjeeling and will return to the city after a five-day tour, on December 16."
Buses run with great frequency on the Dhaka-Calcutta and the Dhaka-Agartala routes, but the proposed Dhaka-Guwahati and Dhaka-Shillong bus services never quite got off the ground.
Bangladesh does not consider the situation on those routes safe enough at the moment due to the anti-CAB agitation.
"If the Dhaka-Guwahati route had worked, our tourists would have loved to enjoy the rhino safari at Kaziranga or the hills of Arunachal Pradesh.
"Bangladesh's economy is booming and we have a lot of spenders looking for unique experience. Northeast India is next door to us and has huge variety but there are are problems," says Taufiquddin Ahmed, president of the Tour Operators Association of Bangladesh (TOAB).
Ahmed hoped India will allow the Dhaka-Darjeeling and Dhaka-Gangtok bus services and do away with a "very discriminatory policy" that would charge Bangladeshi Muslims 200 times more than Bangladeshi Hindus if they were found overstaying beyond visa expiry.
"Why should India differentiate between Muslims and Hindus from Bangladesh? We all fought and threw out Pakistan with Indian help in 1971," says freedom fighter Shamsul Arefin, who has written on Bangladesh elections and even compiled a book on PM Narendra Modi.
"I am sure India will take back this discriminatory policy because our people all love going to India."
During a 2016 India-Bangladesh river festival organised by Shillong-based Asian Confluence, Bangladesh and Indian tour operators had even enthusiastically discussed a proposal for a trans-regional river cruise from Murshidabad in West Bengal to Dibrugarh in Assam through Bangladesh by using the Ganges-Padma-Meghna-Brahmaputra route.
The proposal was placed in the conference by former Assam Tourism official Smita Mishra and later supported by Abhra Bhattacharyya of Calcutta-based Innovative Tours.