Human Rights Watch expressed  concerns of an enforced disappearance of two Reuters journalists by Myanmar authorities.  After more than a week, the authorities have refused the arrested Reuters journalists access to counsel and provided no information on their whereabouts, raising concerns of an enforced disappearance. Burmese authorities should immediately release two Reuters journalists arrested in Rangoon for allegedly possessing leaked documents relating to police operations in Rakhine State, Human Rights Watch said on Wednesday.
On the evening of December 12, 2017, police detained Wa Lone, 31, and Kyaw Soe Oo, 27, who were reporting on security force abuses against ethnic Rohingya for the Reuters news agency. On December 18, the media reported that President Htin Kyaw, a close ally of the de facto Burmese leader, Aung San Suu Kyi, approved charges against the journalists under the 1923 Official Secrets Act.
"Burmese authorities should immediately release the two Reuters journalists whose detentions appear aimed at stopping independent reporting of the ethnic cleansing campaign against the Rohingya," said Brad Adams, Asia director at Human Rights Watch. "Their secret, incommunicado detention lays bare government efforts to silence media reporting on critical issues."
Reuters reported that the two journalists were dropped off by their driver at a police compound for a meeting with police officers in Rangoon on December 12 but never returned. The next day the government confirmed that the two journalists had been detained along with two police officers, Capt. Moe Yan Naing and Sgt. Khin Maung Lin.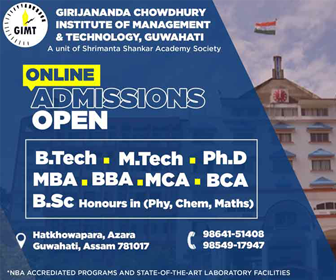 Under Burmese law, no one may be detained for more than 24 hours without the approval of a judge. With judicial approval, a suspect may be detained without charge for up to 30 days if the criminal penalty for the alleged offense is greater than seven years in prison. It is not known whether the two journalists have appeared before a judge. An officer from Yangon Police Division told Reuters on December 14 that the police would not disclose the location of the reporters until their investigation was completed.
International human rights law provides that those arrested shall be informed of the reasons for their arrest and promptly brought before a judge and informed of any charges against them.
The government's failure to provide information on the whereabouts of the detained journalists or allow them access to counsel raises concerns of enforced disappearance. Enforced disappearances are defined under international law as the arrest or detention of a person by state officials or their agents followed by a refusal to acknowledge the deprivation of liberty, or to reveal the person's fate or whereabouts.
Enforced disappearances violate a range of fundamental human rights protected under international law, including prohibitions against arbitrary arrest and detention, torture and other cruel, inhuman, or degrading treatment. "Disappeared" people are often at high risk of torture, particularly when they are detained outside of formal detention facilities such as prisons and police stations.
"Burmese authorities should immediately reveal where they've taken the Reuters journalists, and until they are released ensure that they are allowed visits by counsel and family members," Adams said.
The government has indicated it will charge the two journalists under the 1923 Official Secrets Act. Section 3 of the act punishes receiving or disseminating a broad and vaguely defined range of documents, notably government documents, "which [are] calculated to be or might be or [are] intended to be, directly or indirectly, useful to an enemy." The statute does not require that the conduct result in any actual harm to national security or even that it create a significant risk of such harm. Nor does it exempt or consider as a defense or as a mitigating element, whether publication of the document was a matter of public interest, such as government wrongdoing.
Instead, the act requires only that the individual is acting "for any purpose prejudicial to the safety or interest of the State" and that the document is potentially "useful" to another country. Being "useful" to another country is not the same as constituting a threat to national security, much less constituting a threat to national security that would outweigh other public interests.
The imposition of criminal penalties for the receipt of information, without any requirement that the disclosure poses a real risk of harm, or any provision for protecting disclosures in the public interest, violates international standards for the protection of freedom of expression, Human Rights Watch said.