A two-day workshop was held at Tezpur University from February 24 on 'Arsenic Nilogon and Fluoride Nilogon' organized by the department of the Chemical Sciences.
Around 600 delegates from across the nation including Assam, Rajasthan, MP, UP, Bihar, Telengana, Andhra, and Arunachal were present.
Citizens, especially those from the rural areas of the country, find it difficult to get supply of clean and safe drinking water which happens mostly because of the contamination of groundwater caused by the presence of toxic arsenic and excess fluoride in it.
This necessitates easy and affordable methods of treating the water by removing arsenic and the excess fluoride. There are areas with groundwater having high levels of arsenic in several districts affecting tens of millions of people in Assam.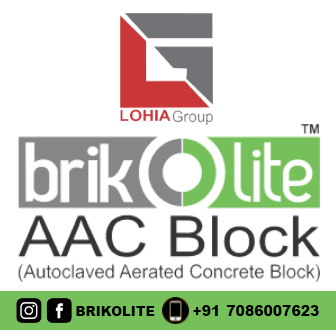 In Assam, the worst affected districts are Jorhat, Golaghat, Majuli, Lakhimpur, Dhemaji, Nalbari, baksa, Borpeta, Nagaon, Hailakandi, Kachar and Karimganj.
In fact entire Assam is affected by groundwater arsenic except probably the three hills districts and Hojai and Tinsukia districts. However no one can rule out presence of arsenic in groundwater in Tinsukia district and the South-western valleys of Dima-Hasao district without a detailed study.
The workshop also discussed how arsenic is suspected to be a major cause of high prevalence of cancer in Assam. The arsenic accumulation from contaminated drinking water consumed over the years acts like a slow poison.
The program discussed especially on Arsenic and Fluoride was attended by a host of dignitaries including Dr. Pallab K. Sarma, Assam Agricultural University, Dr. Suresh K Nath, Kokrajhar Govt. College, Prof. Madan Sarma, Department of English, TU among others.
Dr. Pallab K Sarma, from Assam Agricultural University, gave presentation on arsenic and fluoride in agricultural water and highlighted that arsenic and fluoride work like silent killer thereby harming both human being and the farming land, while giving a lively presentation on how the 'Fluoride Contamination water' presents in the water and affects the people, Dr. Suresh K Nath, from Kokrajhar Govt. College replied to a number of queries raised on the issue from the delegates.
Meanwhile, Professor Robin K Dutta, from department of chemical sciences specially delivered his speech on the issue spoke at length mentioning how he gained success working for the people in arsenic affected areas of the region specially in Karbi Anglong and Nagaon-Karbi Anglong border areas amidst many challenges.