The COVID-19 pandemic has put medicos into 24×7 emergency services.
But, have dentists been empowered to issue prescriptions to buy alcohol?
While 'social distancing' is the mantra to control spread of COVID-19, dentists were one of the firsts to be out of job across India.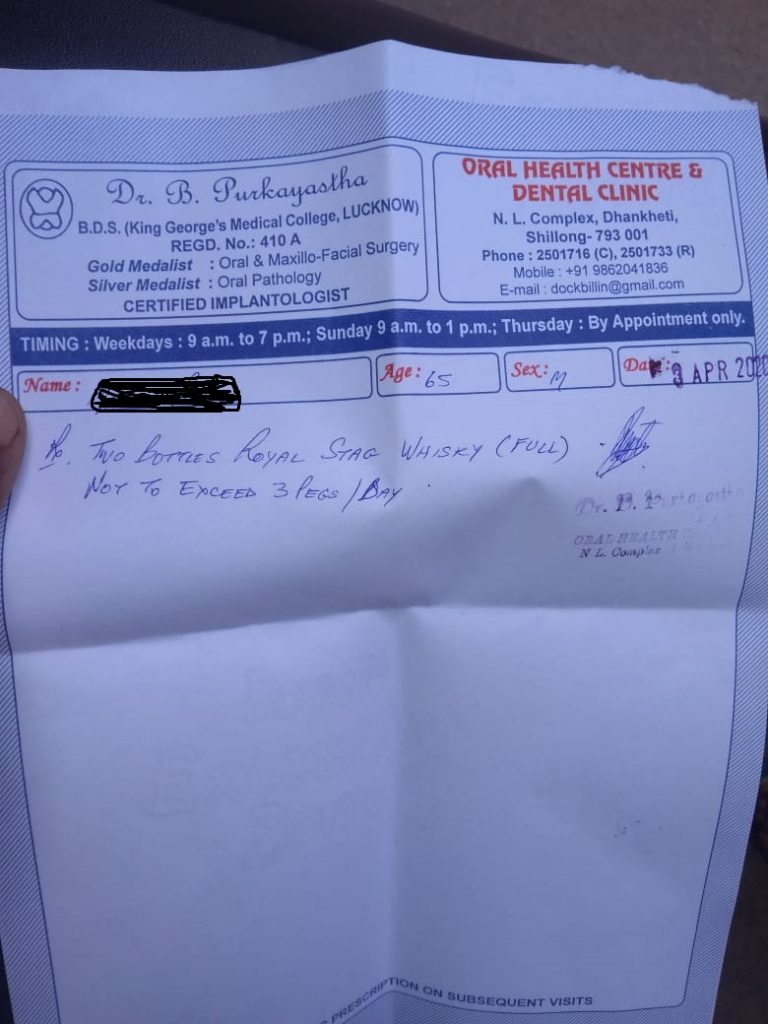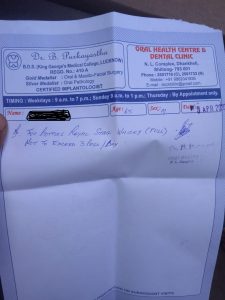 Interestingly, a prescription by a Shillong-based dentist has gone viral since late Friday evening on the social media.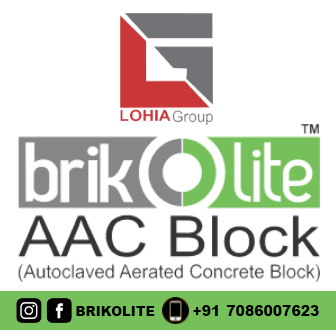 People are getting engaged to the content of the prescription because it does not talk about any medicine.
The dentist prescribed two bottles of whiskey of a particular brand to a 65-year-old male patient on Friday.
The dentist also advised his 'patient' not to consume more than three pegs in a day.
But, can a dentist issue such a prescription to a 65-year-old patient?
The Meghalaya government on March 30 had issued a notification that alcohol will be made available at doorsteps strictly on medical grounds.
Also read: Home delivery of liquor on health grounds ordered in Meghalaya
The notice – ERTS (E) 47/2017/46, issued by B Syiemlieh, deputy secretary of Excise Department, had clearly mentioned that alcohol will be made available only on medical grounds.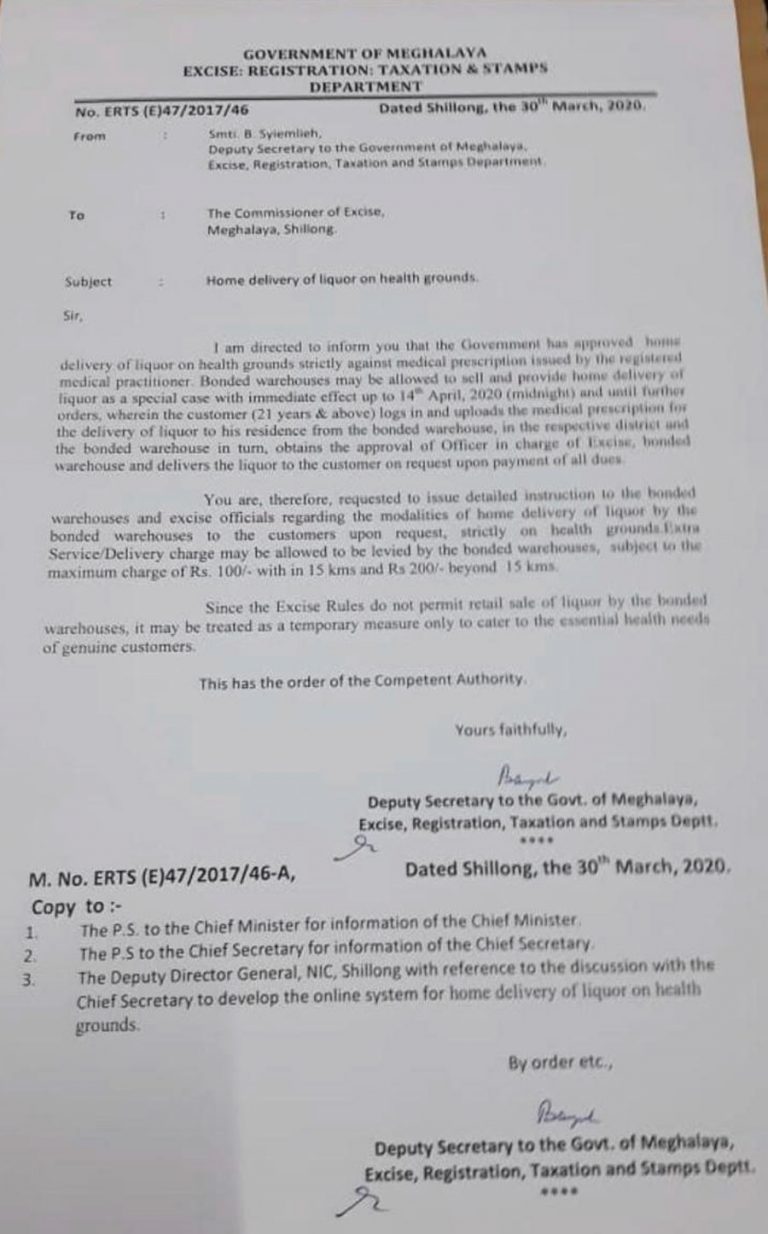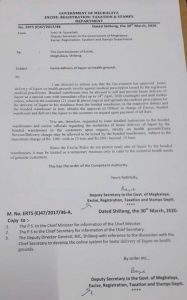 According to the notification, alcohol delivery would require a prescription by a 'registered medical practitioner'.
Now, are dentists recognized as medical practitioners in Meghalaya?
Moreover, does the Indian Dental Council allow the practicing dentists to issue prescriptions for alcohol?
When contacted, the dentist, Dr B Purkayastha, who has his clinic at Dhankheti, said the patient is his tenant.
Dr Purkayastha said the 65-year-old person is an alcoholic, and he is suffering from withdrawal symptoms.
"He (the patient) is having difficulty in taking food and is not getting sleep," the dentist told Northeast Now over phone on Saturday.
To avoid complications, looking into his age factor, Dr Purkayastha said, "I have advised him to consume alcohol, but in limited quantity."
A similar order was issued by the Kerala government recently.
But, the doctors opposed the decision, opposing it as an 'unethical' step.
Also read: Wine dealers' association urges Meghalaya govt to open liquor shops
Interestingly, the Wine Dealers and Welfare Association in Shillong on Friday had urged Meghalaya chief minister Conrad K Sangma to grant permission to open their wine shops in Meghalaya with immediate effect.
The wine dealers' association said the sudden closure of wine shops has created an immense public demand for their quota of liquor.