Assam Health, Finance and PWD Minister Himanta Biswa Sarma performed 'bhumi pujan' and laid the foundation stone of 200-bedded hospital at Joraphukuri in Hojai on Wednesday.
This 200-bedded district hospital will be built at a sprawling land of 6544 square metre at a cost of Rs 22.43 crore.
Speaking on the occasion, Minister Sarma, who was present as the Chief Guest,  said, "Today is a historic day for the citizens of Hojai district."
"BJP government's first priority is to eradicate poverty and create an environment where everyone can reside happily and with tranquility," said Sarma.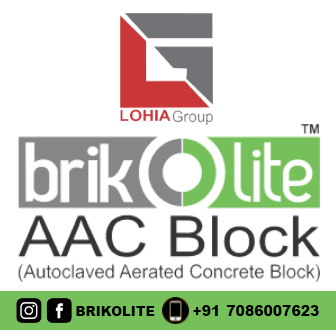 Coming down heavily on the previous Tarun Gogoi-led Congress government in Assam, Minister Sarma said, "Tarun Gogoi did politics of suta (thread) and kambal (blanket). But our government within a short span of two-and-half-years has brought Assam politics to gold," adding, "This is a positive change, because this scheme will stop child marriage."
"To avail 10 grams of gold, every marriage must be registered, which can be done after attaining the age of 18 years only," Minister Sarma said.
He further said, "When Narendra Modi formed government, around 27,000 villages of India had no electricity but today there is enormous change whether it is in case of electricity connection, conditions of roads, gas supply, railways connectivity and infrastructure, education, health, everything is improving day-by-day at rapid pace."
The Assam Finance Minister asserted that Prime Minister Modi and the BJP government will take stern action against those who support Pakistan or raise slogans such as 'Pakistan Zindabad'.
He also informed about Ayusmann Bharat Scheme, free books from Class 8 to degree level, no examination fees for Higher Secondary students. He also spoke about the PRANAM scheme through which every government employee will be bound to take care of their parents.
Sarma said, "BJP government is committed to empower Assam, Assamese language, its culture and rich heritage."
"Today, we need to be united leaving behind our caste, creed and religion, We are the sons and daughters of Maa Bharati; our identity always should be sons and daughters of Maa Bharati," he added.
Hojai MLA Shiladitya Deb, Lumding MLA Sibu Misra, Dhekiajuli MLA Ashok Singhal, Hojai Deputy Commissioner Tanmoy Pratim Borgohain, Superintendent of Police Ankur Jain were also present on the occasion.
Hojai MLA Deb said, "In the last 20 years, no developmental works were carried out by the previous government in Hojai district. But within two-and-half years of the BJP government, development works worth Rs 500 crore have already begun in entire Hojai district."
"It took 23 years to lay foundation stone of this much-needed project – 200-bedded hospital. The former MLAs of Hojai never cared about public health. They were busy in establishing their own private nursing homes and pockets," Deb added.
Earlier, Minister Sarma also laid foundation stone of a railway flyover at Lanka under Hojai district to be built at a cost of Rs 55.45 crore with mutual shares of 50 pc – 50 pc by the central and state governments.