Assam Health Minister Himanta Biswa Sarma on Wednesday inaugurated State's first state-of-the-art neurosurgery department at the Jorhat Medical College and Hospital here.
Sarma in his speech further criticised a section of the media for negative reporting.
Sarma, who is also the Finance and PWD Minister, said, "Reporters have got a penchant for writing negative reports as this is what is considered to be the USP of a newspaper or for raising the TRP of a channel."
The neurosurgery department has been equipped with state-of-the-art equipment worth Rs 10.10 cr and the building renovated at a cost of Rs 90 lakh including a six-bed ward, ICU and operation theater.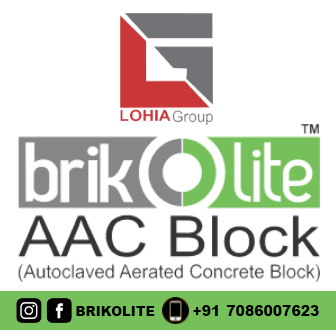 Sarma said that Dr Amit Saikia would head the department and he would be assisted by Dr Satyajit Rabha, whose appointment would be finalized after being passed by the Medical Board.
"The neurosurgery department at GMCH is not adequately equipped, the one at Dibrugarh Medical College and Hospital too is not that good. We have not been able to make one at Silchar though we have been trying for 10 years now, and the question of making neurosurgery departments at Barpeta and Tezpur has not arisen as yet," said Sarma, adding, "We should all work together to give publicity to this place so that people need not throng costly private hospitals when they can get affordable treatment here."
Castigating the media for highlighting what equipment the hospitals lack, Sarma said that what was important was the creating of human resources, that is the doctors who were serving in rural areas.
"If I had not converted this hospital into a college, there would not have been those two doctors who passed out from here, serving in Majuli today," he said.
"In Majuli too, I said the same thing.  Do not go on cribbing about lack of facilities.  Welcome and felicitate the doctors who come and serve here so that they feel needed," Sarma said.
He further said that when the word spreads, patients would be coming from Dibrugarh to Jorhat instead of vice versa as is the norm.
Sarma said that Rs 11 crore had been loaned from NHM for the neurosurgery wing, and that out of another Rs 30 crore to be sanctioned by the Government, Rs 10 crore would be given to neurosurgery for buying more equipment and the rest could be utilized by JMCH for various purposes like hostels,  to remove problems like water entering the complex and other retrofitting,  repair and additions to infrastructure.
Sarma further said that a separate maternity and child care wing had been added to the hospital at a cost of Rs 25 crore, and a cath lab was in the offing so that cardiosurgery could be conducted.
Sarma informed that the Medical Council of India (MCI) had undertaken one inspection and introducing postgraduate courses in a few clinical subjects was also in the pipeline.
Sarma listed the four health schemes of the Centre and State – Atal Amrit Abhijan, Modi Care, the 19 cancer hospitals and 'Samarth Asom, to treat several diseases and health conditions for free or avail treatment and medicines to the tune of Rs 2 lakh and Rs 5 lakh for APL and BPL respectively.
Dr Saurabh Borkotoki, principal of JMCH, spoke about Dr Amit Saikia, who had been roped in to head the neurosurgery department and the cost involved.
Dr Amit Saikia, who conducted one neurosurgery on Wednesday, said that for the time being, the lab had been equipped with the basic facilities but more equipment would be bought soon.
Among those who attended the inaugural ceremony were Jorhat MP Kamakhya Prasad Tasa,  Jorhat Deputy Commissioner Narayan Konwar, Tingkhong MLA Bimal Borah and Dergaon MLA Bhabendra  Nath Bharali and others.
In another function at the district library auditorium here on Wednesday, minister Sarma ceremonially distributed five tractors to farmers, formally launching the Chief Minister's Samagra Gramya Unnayan Yojana in the district.
He said that another 240 tractors would be given to different Self Help Groups (SHGs) in the district.