Along with the rest of the globe, the World TB Day was also observed in Kokrajhar.
As part of the World TB Day, the RNICP Kokrajhar on Saturday took out a rally around Kokrajhar town from RNB Civil Hospital, Kokrajhar campus. The rally was flagged off by Rabiram Narzary, MLA, West Kokrajhar constituency on behalf of Bodoland Territorial Council (BTC) Chief Hagrama Mohilary.
Over hundred nurses, staff members of TB Centre, Kokrajhar and RNB Civil Hospital participated in the rally organized on the occasion of the World TB Day.
The rally was followed by a meeting at the conference hall RNB Civil Hospital, Kokrajhar which was chaired by Dr J Ahmed, Joint Director of Health Services, Kokrajhar.
Pramila Rani Brahma, Minister for Forest and Environment, Soil Conservation, Rajib Brahma, Executive Member (EM), BTC, Majendra Narzary, MLA, Gossaigaon constituency,  Niranjan Baruah, Deputy Commissioner of Kokrajhar, Kausik Das, District  TB Officer, Dr AS Sharma, Superintendant of RNB Civil Hospital, Sikiri Brahma, singer were present in the meeting.
On the occasion, a cassette of the theme song on TB, sung by Sikiri Brahma, was released by Minister Pramila Rani Brahma.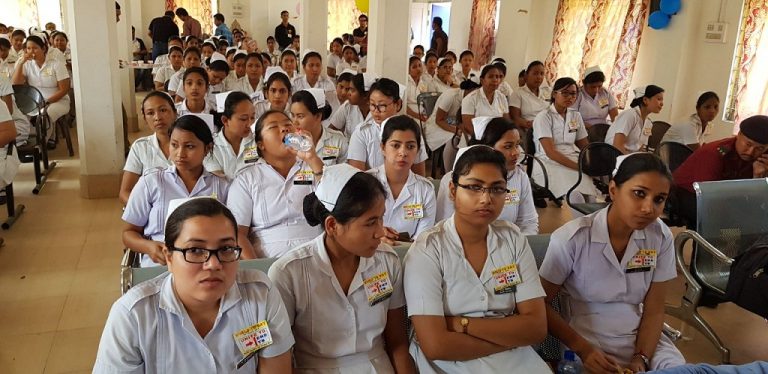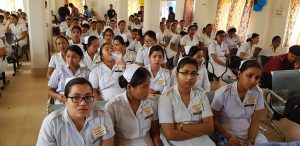 In her speech, Forest and Environment Minister Brahma urged the people to make Kokrajhar TB free and clean.
Minister Brahma also explained the need of nutritious food supplement to develop resistance of the TB patents.  She lauded the District TB Centre, Kokrajhar, especially Dr Kausik, District TB Officer for achieving best performance of the year 2017 in the State.
She also urged all the people to avoid bad habits to remain disease-free.
Majendra Narzary, Gossaigaon MLA, explained about the ancient mindset of people that TB was a curse of Daina and don't come to the doctor for treatment and take village method of treatment.
So, he stressed the need of rigorous awareness' programmes to make the village people aware of TB.
Urging the people to work for a TB-free BTC region, Rajib Brahma, EM, BTC, Kokrajhar shared his slogan – 'TB Murdabad, BTC Zindabad'.
Dr Kausik Das, District TB Officer, Kokrajhar, made a presentation on TB at the meeting. Kokrajhar DC Niranjan Baruah and Superintendent of RNB Civil Hospital Dr AS Sharma also spoke on the occasion.