Adding to the list of incidents of man-elephant conflict continue to taking place across Assam, two wild elephants on Tuesday damaged the Natundanga Primary School at Natundanga in Jakhalabandha under Nagaon district's Kaliabor sub-division.
Most of the time herds of wild elephants come out from Kaziranga National Park to the neighbouring areas in search of food.
On Tuesday night also, two big wild elephants came out from the Kaziranga National Park and had broken the concrete walls of Natundanga Primary School in search of food.
It is a known fact that rice, dal and other food items are kept in schools for serving mid-day meal to the school children.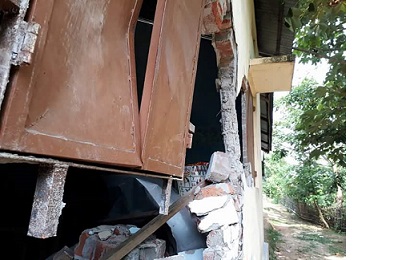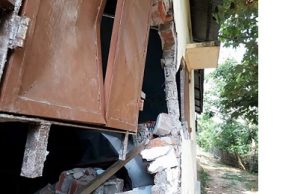 Due to the attack by the wild elephants, huge property of the school including desks and benches used by the school children and the teachers were destroyed.
However, as the news of the wild jumbos' attack on the school spread as wildfire in the night, the villagers in huge numbers came out and swayed away the wild elephants, and saved the school from further damage.
On the other hand, the school students and the school authorities were shocked after witnessing the condition of the school.
The villagers now want the State Government to provide compensation to the school so that it can be repaired with immediate effect.