A consignment of exotic animals which includes sugar glider, a meerkat and three marmosets, while the reptiles included an African spurred tortoise, 13 corn snakes, two albino reticulated pythons, four Gabon vipers and a central bearded dragon and eight giant scorpions were seized by Jorabat Police. The accused are now in custody.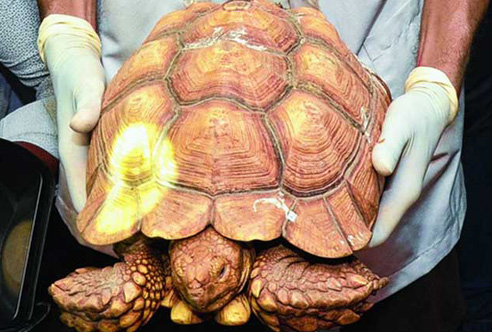 The exotic animals were brought from Aizawl to Guwahati via NH-37 in a Tata Sumo. The consignment was going to Delhi. The seized animals were valued around Rs 5 crore in the international market.
A team of officials from the Amchang Wildlife Sanctuary took the animals in their possession and later handed them to the Assam State Zoo.
Narayan Sharma of Cotton University and Jayaditya Purkayastha of Help Earth identified the animals.
Pradipta Baruah, Divisional Forest Officer, Guwahati Wildlife Division, termed it a big success in terms of rescue of animals. Baruah said some of the animals which Kumar was transporting died during the journey.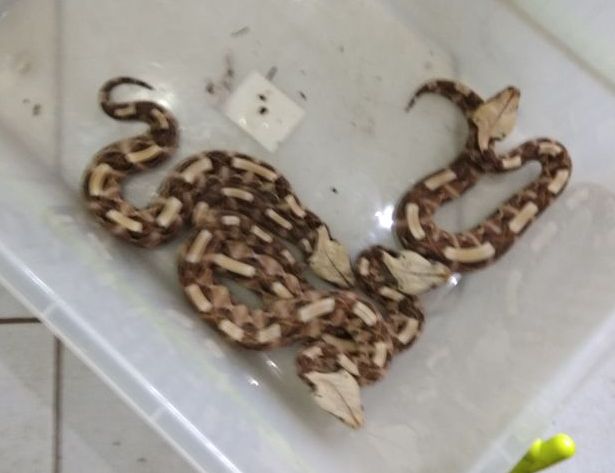 The other animals in the consignment were one meerkat, an Aldabra tortoise, one giant scorpion, one sugar glider and 13 Albino Reticulated Python.
"This is the first time that we seized such a large number of exotic animals. We are yet to pinpoint all the species.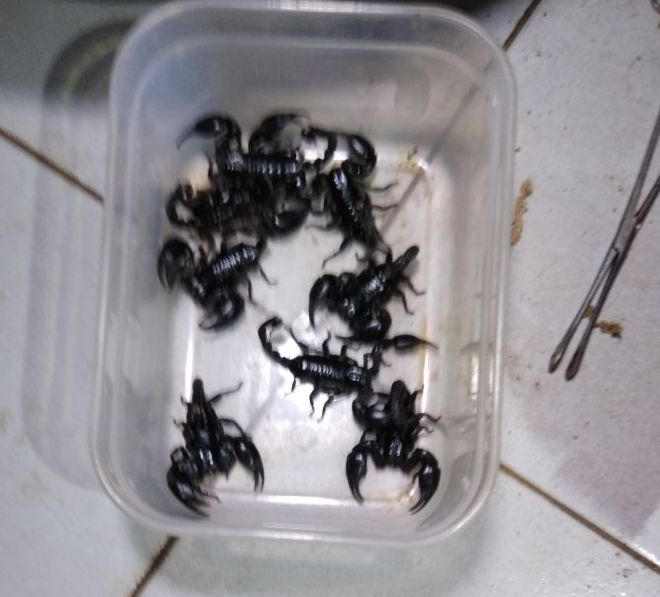 This scale of animal trade is something very new to our state. While the rescued animals are under veterinary care, we are interrogating the person to find how they operate in the northeast," Baruah said.