Assam Forest Department on Wednesday evening landed in a fresh crisis over the proposed transportation of four elephants to Ahmedabad.
Following an order by the Gauhati High Court, a five-member Veterinary Experts Committee was constituted by the Assam government to put forward suggestions for smooth transportaion of elephants to Ahmedabad.
The high court had issued the order while disposing a PIL filed by a Guwahati-based NGO with the prayer to stop transportation of the elephants amidst the heat wave in North India.
Also read: 5 vets to 'advise' Assam Forest Dept on elephants' transportation to Gujarat
The Assam Forest Department recently granted permission to transport four juvenile elephants from Tinsukia in Upper Assam to the Jagannath Temple in Gujarat's Ahmedabad.
Sources in Aaranya Bhawan told Northeast Now that the Veterinary Experts Committee said elephants have very weak thermo-regulatory system, owing to "presence of minimal sweat glands".
Also read: Jagannath Temple team in Guwahati to discuss elephant transportation
The expert committee is headed by Dr. Pulin Chandra Das, Director of Animal Husbandry and Veterinary Department and Dr. K,K, Sarma, head of the department of Surgery and Radiology of the College of Veterinary Science, is the member secretary.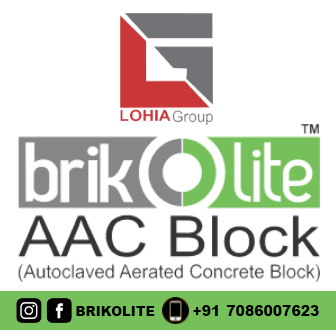 Also read: Elephants' transit put on hold; Gauhati HC directive for fresh order
The other members of the expert committee are Dr. Pranjit Baruah, Dr. Bijoy Gogoi and Dr. Debabrata Phukan.  While Gogoi is a veterinarian attached to the Assam State Zoo, Phukan is a wildlife veterinarian. Baruah is a leading veterinarian of Guwahati.
"The body temperature of elephants is 37 degrees and their comfort zone is between 25 to 26 degrees," the experts said,
Also read: Transfer of elephants: Gauhati HC seeks clarification from Centre
The experts said weather conditions along the route to Ahmedabad, at present, is reported to be very hot (average temperature being 45 degrees).
"There is every possibility of heat stroke of the elephants by any means of transport," the experts cautioned.
Also read: Assam Forest accords "captive" status to 2 wild elephants
Senior Assam government officials, including additional chief secretary, Ravi Capoor, reportedly had a detailed discussion on the veterinary expert committee's report with Ranjana Gupta, the Chief Wildlife Warden of Assam.
With the veterinary expert committee cautioning the forest department of the risk of the elephants suffering heat stroke, the process of transportation may get further delayed.
At this stage, if the Assam Forest Department tries to transport the four elephants, ignoring the expert committee's report, it would mean contempt of the high court's order.