The Chirang district administration in collaboration with the Regional Laboratory-cum-Office of the Bongaigaon Pollution Control Board is all set to observe the Van Mahotsava Week from July 1 to July 7 in a befitting manner.
In this connection, the district administration has already formed a District Level Van Mahotsava Organising Committee with Additional Deputy Commissioner Karmadev Brahma as the chairman, Assistant Commissioner Sauvik Bhuyan as member secretary and regional executive engineer of Bongaigaon Pollution Control Board Rajen Sharma and Chirang Divisional Forest Officer Raju Kr Brahma as members.
Meanwhile, the committee has decided to observe the Van Mahotsava Week centrally at Uttar Kajalgaon village, which has more than hundred households with an aim of transforming this village into a clean and green one in the district.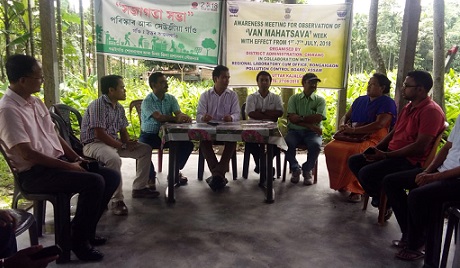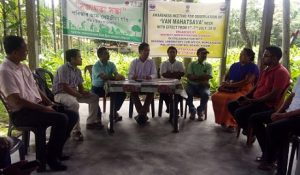 Accordingly, the committee has already interacted and held awareness meetings with the villagers of Uttar Kajalgaon for mobilisation on the Van Mahotsava Week.
During the programme, every household of Uttar Kajalgaon village would distribute saplings of Arjun, neem and other medicinal plants for plantation by the Forest Department. The villagers would also be mobilized on the importance of clean and green environment for human beings.
Meanwhile, the district administration has asked the Bongaigaon Oil Refinery Ltd authority to adopt Uttar Kajalgaon village for its all-round development in near future.