Inclement weather coupled with speedy wind and rain with hails have left thousands of family in dire straits in Dhakuwakhona as their prime source of income, the Muga Silk, has been hit by the destruction of the worms.
In hundreds of Somanis (woods with Muga host plant Som) spread over the greater Dhakuwakhona region of Lakhimpur and adjoining areas of Dhemaji district the Muga rearing communities are facing a bleak future as the commercial production of the Muga, scheduled to be threaded in May-June are fast going down due to the abnormal weather conditions throughout the month of February this year.
The storm and hail which have lashed this region in recent times have left many matured Muga Silk worms dead. Speaking to The Assam Tribune from his Somani in Gharmora village of Batomari, Dhakuwakhona, the national award winning agriculture entrepreneur and Muga exponent Jitul Saikia said that this time twenty families of each village in the region have been engaged in Muga rearing and the estimated product of Muga Silk worms would be more than two crores.
The market value of these silk worms have been estimated to be more than Rs 8 crores, calculated Saikia, who is also the director of Wild Silk North East, an NGO working for conservation, promotion and commercialization of the Muga Silk.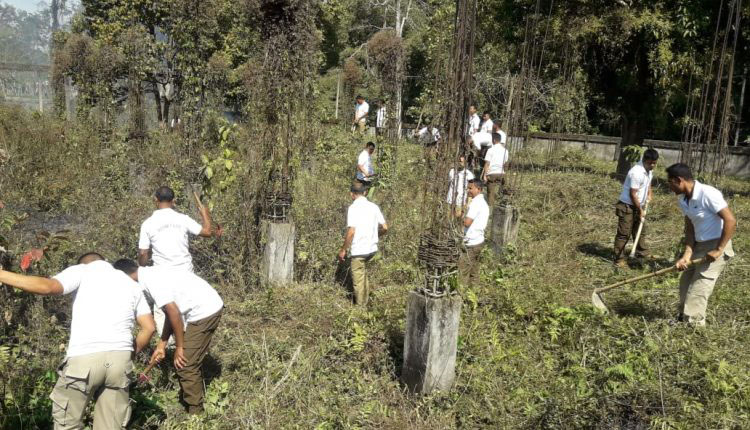 However, the three month long labour of Muga rearing families in Dhakuwakhona has been shattered by the abnormal spell of hail storm this time. The traditional Muga rearing families are now facing an economic loss of colossal proportion this year.
Lack of compensational coverage like insurance and a climate resilient system is blamed for the loss faced by Muga Silk farmers in Lakhimpur's Dhakuwakhona.
Earlier, abnormal climate impact was also seen in Som plantations across Dhakuwakhona in which the flowers of the Muga host plant bloomed in December-January, much earlier than its usual season.