Manipur is hosting a two-day Tunisian Film Festival 2019 to be held at Manipur State Film Development Society (MSDFS) Auditorium in Imphal on Saturday and Sunday, according to Film Society of Manipur (FSM).
The two-day festival is jointly organized by the Federation of Film Societies of India, FSM with the support of Tunisian Embassy in New Delhi and the MSDFS.
Advisor Dr N Tombi Singh of Critics Forum, Manipur (CFM) will initiate the interaction session on the first film – Porto Farina directed by Ibrahim Letaief on the first day of the festival while Sahitya Akademi awardee Yumlembam Ibomcha will interact with the audience on the second film – Mostafa Z directed by Nidhal Chatta.
President Dr Lamabam Gojendro of CFM will lead the interaction session of the third film – Shattered Waves directed by Habib Nestiri, said President Meghachandra Kongbam of FSM.
The film is about Hassouna, an officer in the French army who in spite of himself is faithful to the cause of the independence of his country. Disregarding the risks, he transmits information to the network of separatist activists.
On the last day, former president Dr I S Kangjam of CFM who is the president of Manipuri Sahitya Parishad will initiate the interaction session of the film – Whispering Sands directed by Nacer Khmir.
The film narrates an encounter in the desert between a lady brought by the tragic past of her family and a guide who discovers, at the end, the dark future of his family.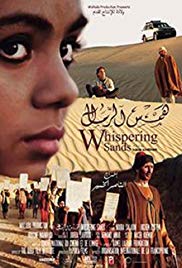 Vice president Dr N Premchand of CFM will interact with the audience on the film – Visit (El Ziara) directed by Nawfel Saheb Ettabaa.
A dreamlike journey of Youssef, 30 years old sick with the amnesia.
Theatre director Loitongbam Dorendro who is the treasurer of the CFM will talk on the last film – Sweet Smell of Spring directed by Ferid Boughedir. Aziz, young unemployed graduate, leaves his village on the border of Sahara for Tunis and becomes installer of satellite dishes on house roofs.
The Federation of Film Societies of India is organizing the Tunisian Film festival at different cities of the country like Kolkata, Jamshedpur, Imphal, Guwahati, Delhi, Chandigarh, Mumbai, Pune, Hyderabad, Bangalore, Pondicherry, Madurai, Thiruvanathapuram, Kochi, Thrissur and some other places to propagate the film culture of Tunisia country.
Commissioner (Art & Culture) M Lakshmikumar Singh will inaugurate the festival on Saturday afternoon in Imphal.